IWC Rejects Japan's Commercial Whaling Bid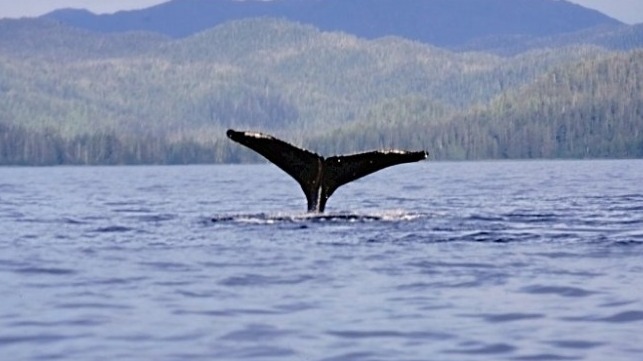 The International Whaling Commission has rejected Japan's bid to end the global moratorium on commercial whaling.
At this the 67th meeting of the IWC, Japan advanced a set of recommendations calculated to undermine the prohibition on commercial whaling agreed to in the 1980s. These included proposals to establish a Sustainable Whaling Committee and a process to determine catch limits for what Japan calls "abundant whale stocks/species."
With no consensus on the proposal, Japan pushed for a vote on its package, which required a three-quarter majority to pass but only achieved 27 votes in support with 41 countries voting against and two abstentions.
Australia was the first country to rebut Japan's proposals, describing commercial whaling as "a business proposition against which many parties hold legitimate environmental and welfare concerns."
Countries including Iceland, Nicaragua, Senegal and Norway spoke in support of the proposal claiming that the IWC would be dysfunctional if it did not approve it.
Countries including Australia, Argentina and the IWC's 24 European Union member states defended claims of dysfunctionality: "disagreement does not mean dysfunction" said Australia's Commissioner, Nick Gales.
Alexia Wellbelove, Senior Program Manager at Humane Society International in Australia commented: "The IWC has a large, expanding and impressive marine conservation agenda, bringing countries together to find ways to protect whales from problems like bycatch and pollution. Against that important and urgent backdrop, Japan's pro-whaling ambitions look regressive and vastly out of step with enlightened global efforts to act as stewards for the world's largest mammals. It's clear from exchanges this week that those countries here fighting for the protection of whales are not prepared to have the IWC's progressive conservation agenda held hostage to Japan's unreasonable whaling demands."
DJ Schubert, wildlife biologist for the Animal Welfare Institute in Washington, D.C., said: "Forty-one nations refused to allow Japan to open the doors to an acceptance of the excesses and barbaric cruelty that commercial whaling entails. That only 27 countries voted in favor shows that the global community is continuing to move away from this cruel and unnecessary industry and towards the non-lethal and non-consumptive use of whales."
The 67th International Whaling Commission meeting was held in Florianopolis, Brazil, last week.