Italy Denies Docking to Cargo Ship with Possible Terrorist Stowaways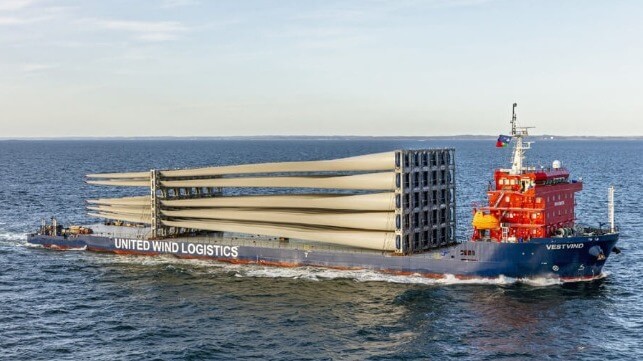 A situation is unfolding off the Italian coast as stowaways were discovered aboard another cargo ship but in this instance, the Italian authorities are refusing to permit the ship to dock on the suspicion the stowaways are potentially terrorists or extremists.
The vessel is being identified in the media as the Portuguese-registered Vestvind. It is a 10,000 dwt heavy lift vessel that had been operating under charter to MHI Vesta to transport equipment for offshore wind farms. However, the media reports as saying the vessel, which is 426 feet in length with a large open deck for transporting large cargo, is carrying containers. It departed Izmir, Turkey on June 8 bound for Poland.
According to the reports in the Italian media, the crew discovered two stowaways hiding among the cargo but when confronting them they discovered both are in very poor health and require urgent medical attention. One is reportedly running a high fever and bleeding from an open sore in his mouth.
The ship requested permission to divert into the Port of Messina to hand the two individuals over to the local authorities. However, according to the media, the captain of the vessel searched the stowaway's belonging and found incriminating details. They are now believed to be Syrian nationals and the media is saying the captain found pictures of the men on their phones holding Kalashnikov rifles.
Reporting these details to the Italian authorities, they have traced the men's identities raising suspicions according to the reports that they could be terrorists. The authorities in Messina refused the ship permission to come into the port saying they were not prepared to manage the situation.
The Italian newspaper Corriere delle Calabria reports a lawyer from Messina was retained to appeal to the Prefecture, police, and public prosecutor. The newspaper says they have been told that a request would have to come from Portugal as the vessel is registered in that country. Currently, the vessel is being held offshore near Calabria and Sicily while the authorities decided how to handle the two individuals.
This incident comes days after heavily armed Italian special forces stormed another cargo ship to capture stowaways. The incident drew national and international attention as Italy's Minister of Defense called the stowaways illegal migrants saying they had used knives to threaten the crew. The Italian authorities reported they captured 15 people including 13 men and two women, including one who was pregnant.