Italian Authorities Seize Migrant Rescue Ship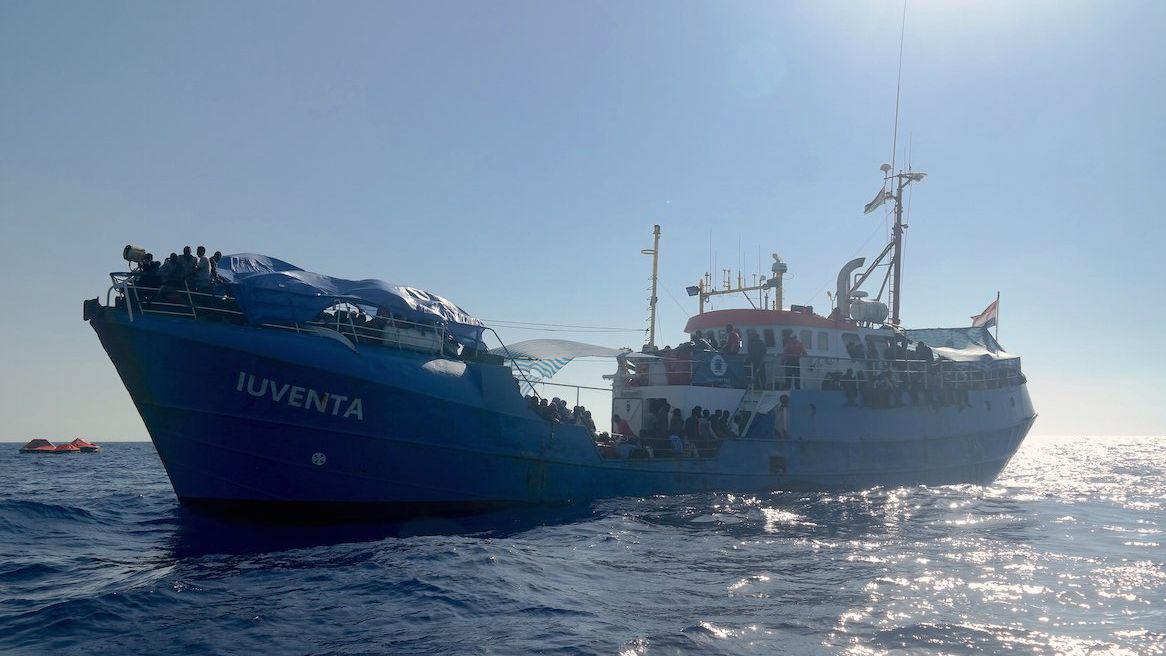 Italian officials have detained the maritime migrant rescue vessel Iuventa, operated by youth charity Jugend Rettet, on suspicion of "facilitating illegal immigration."
"Enquiries begun in October 2016, and conducted with the use of sophisticated techniques and investigative technology, have produced circumstantial evidence of the motorboat Iuventa being used for activities facilitating illegal immigration," Italian police said in a statement.
Jugend Rettet said initially that the Iuventa was not confiscated, that crewmembers were being interviewed as part of "standard procedure," and that it had received no official notification about any vessel detention. In a Facebook update Wednesday, the group reported that "the ship was seized by Italian authorities and is now to be brought to Sicily."
Italy has imposed a new code of conduct for rescue NGOs, and three of the nine groups operating in the Mediterranean have acceded to the requirements. Others – including Jugend Rettet – have objected, notably to a prohibition on at-sea transshipment of survivors. Doctors Without Borders (MSF) warned that this measure would reduce the available time on scene for the rescue vessels. "Proposals – in particular the one stating that vessels engaged in rescue must disembark survivors to a place of safety as a rule instead of transferring to other ships – present unnecessary limitations to the means at our disposal today," MSF said in a statement.
About 95,000 maritime migrants arrived in Italy aboard NGO and government rescue vessels during the first seven months of the year. Fatalities were at about 2,400 over the same period, according to UN estimates, and NGOs contend that the number would be higher without the assistance of rescue vessels.
Italy dispatches vessel to assist Libyan Coast Guard
Italian defense minister Roberta Pinotti said Wednesday that the Italian Navy patrol vessel Commandante Borsini will join Libyan forces in an advisory capacity in Libyan waters.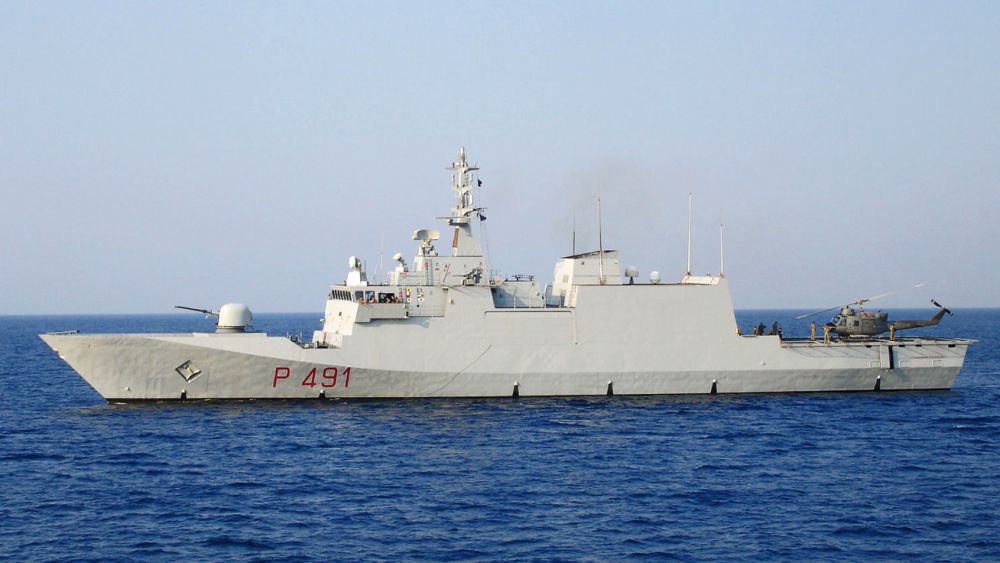 Commandante Borsini (file image courtesy Italian Navy)
Pinotti insisted that the Borsini's presence was not part of a blockade against migrant boat departures, but Italy has sought permission to operate in Libyan waters for some time in order to combat human smugglers. If the Italian parliament approves a larger deployment plan, a naval mission of up to five vessels could be off Libya by the end of the month. Any migrants intercepted would be brought back to Libyan shores; human rights groups allege that inhumane conditions await their return.
Fayez al-Sarraj, the prime minister of the UN-backed government controlling western Libya, denied having asked Italy to send naval vessels into Libya's territorial waters. "Libya's national sovereignty is a red line that nobody must cross," al-Sarraj said in a statement. However, al-Farraj's foreign ministry allowed that Italian ships could call in Tripoli "to provide logistical and technical support to the Libyan coastguard."
Anti-immigration group heads for Libya
Right-wing anti-immigration group Defend Europe announced Wednesday that after a series of setbacks, its team was on its way to waters off Libya.
Leader Martin Sellner said that the group boarded their vessel, the former floating armory C Star, off the coast of Cyprus over the weekend. The group had intended to board in Catania, Sicily, but flew covertly to Cyprus in order to avoid official scrutiny and a planned anti-fascist demonstration. Cypriot and Sicilian politicians had expressed their displeasure at the possibility of the vessel's arrival.
Before her arrival off Cyprus, the Mongolian-flagged C Star and her crew were briefly detained in Turkish Northern Cyprus on suspicion of human trafficking. Twenty Sri Lankan nationals arrived with the boat, and five of them applied for asylum once on shore. The crew and the vessel were later released for lack of evidence. Defend Europe denied the trafficking charges.