Israel and Cyprus Agree on Landmark LNG Gas Export Project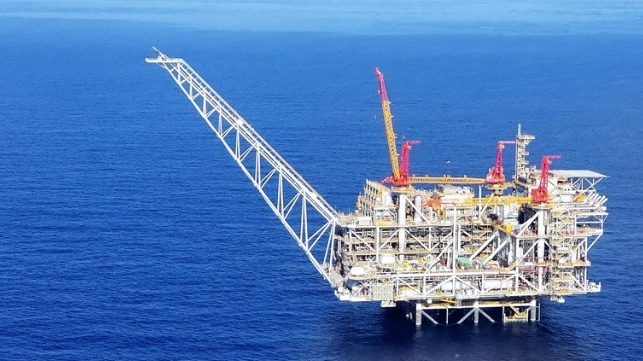 Israel and Cyprus are closing in on an agreement to build a pipeline from Israeli gas fields to Cypriot shores. The end of the line would feed an LNG plant, which would enable exports to high-value European markets. The long-awaited deal would create a path to monetization for large gas reserves in the Eastern Mediterranean, opening up a new frontier for development.
After a meeting between Israeli Prime Minister Benjamin Netanyahu and Cypriot President Nikos Christodoulides last week, the two sides expressed confidence that they would be able to negotiate a deal to bring both nations' gas to market.
"This connection will launch Israel's economy to new heights and strengthen Israel's status as an important international energy provider," Netanyahu told Reuters after a cabinet meeting Sunday. "Europe needs energy, it needs gas, and creating an easy and inexpensive gas supply from Israel and Europe will strengthen Israel's position very much."
An Israeli-Cypriot gas deal has been in the works for years, and the most recent iteration has been under discussion since at least February. The new plan is essentially one-half of the abandoned EastMed proposal, a defunct project to lay a massive subsea pipeline from Israel to Cyprus to Greece. If built, it would have supplied about 10 percent of Europe's gas consumption from Cypriot and Israeli offshore fields. However, EastMed was unacceptable to Turkey's political leaders, who felt left out of a deal that would make other regional players wealthy (including rivals Greece and Cyprus). Last year, Turkish President Recep Tayyip Erdogan made clear that "if [Israeli gas] would be brought to Europe, it could only be done through Turkey."
Though EastMed has been scuttled, Cyprus and Israel have still come up with a non-Turkish route to deliver their gas to Europe. As an extra benefit, Christodoulides noted on Monday, an LNG plant can export gas to any destination - including potential customers in Asia, which has a high demand for LNG as well.