Inmarsat: Shipowners are Ready for IoT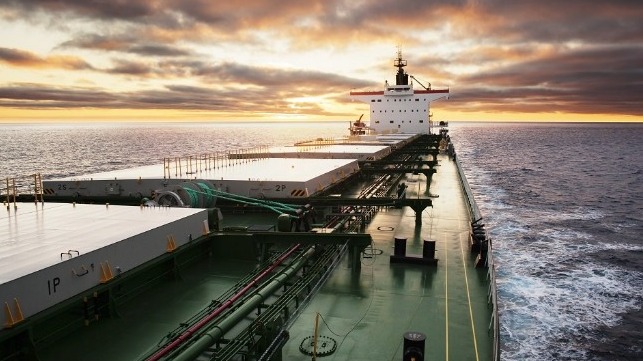 On Wednesday at the Posidonia conference in Athens, top maritime satcom firm Inmarsat signed an agreement with the Hellenic Space Agency (HSA) to collaborate on technology research and development. Inmarsat's Maritime President Ronald Spithout signed the MoU with Christodoulos Protopapas, Chairman of the Hellenic Space Agency.
The HSA promotes Greece's space technology and fosters Greek scientific and engineering research. The MOU will specifically look at collaboration on research and development opportunities in space and ground segment technologies, as well as exchange of data.
Additionally, the two organisations will look at the role of satellite within the Internet of Things (IoT) and the potential for strategic research studies on future maritime software technologies and broader space policy.
"This agreement underlines an already, strong and collaborative partnership between Inmarsat and the Hellenic Space Agency. We look forward to this further developing in the years to come and seeing the benefits of projects which will help shape our industry," said Ronald Spithout.
Inmarsat: Maritime is ready for IoT
In a report released for the Posidonia conference, Inmarsat-sponsored researchers found that maritime firms are more ready for IoT applications and big data tools than some believe. "This is probably the most detailed account of attitudes towards the IoT ever undertaken in the maritime industry, and its findings will surprise many," says Stein Oro, VP of Applications Sales, Inmarsat Maritime.
The report is based on 750 interviews conducted by market research consultants Vanson Bourne, and it investigates attitudes towards IoT-based products across the onshore and offshore sectors Inmarsat serves. The survey included 125 maritime respondents from all geographies and vessel classes.
In general, shipowners reported that they will be spending on IoT, regardless of predictions to the contrary, Inmarsat said. "Respondents suggest that their average expenditure per business on IoT-based solutions will amount to $2.5 million over the next three years," said Oro. "They say that IoT-based solutions will attract a larger share of their IT budgets than any other 'next generation' technology, while early analysis of other segments places maritime ahead of energy, agriculture and mining."
The 25 Greek shipowners who participated in the survey were the exception to this rule. Greek owners planned to spend less than 10 percent of the survey average amount on IoT projects, and only 40 percent expect to "fully deploy" IoT solutions within 18 months (compared with 75 percent of respondents overall).