Indonesian Navy Helps Put Out Fire on Burning Bulker off Sumatra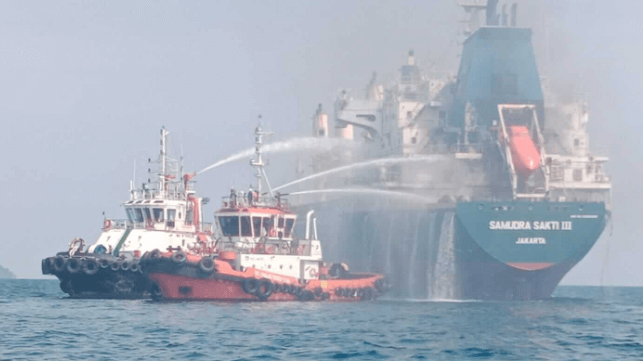 On Sunday, units of the Indonesian Navy and Indonesia's Joint Search and Rescue Team responded to a fire aboard the bulker Samudera Sakti III off the coast of Tangkil Island, just off the southeastern tip of Sumatra.
On Sunday morning, the Sakti III was planning to berth at the port of Bukit Asam in order to take on a load of coal. At 0830 hours, a fire broke out in the engine room.
The Indonesian Navy responded by dispatching the patrol vessel KRI Cucut and a Sea Rider response boat to the scene. 26 personnel, including crewmembers, two third-party technicians and five cadets from the AMI Medan maritime academy, were safely rescued. One individual sustained minor burns.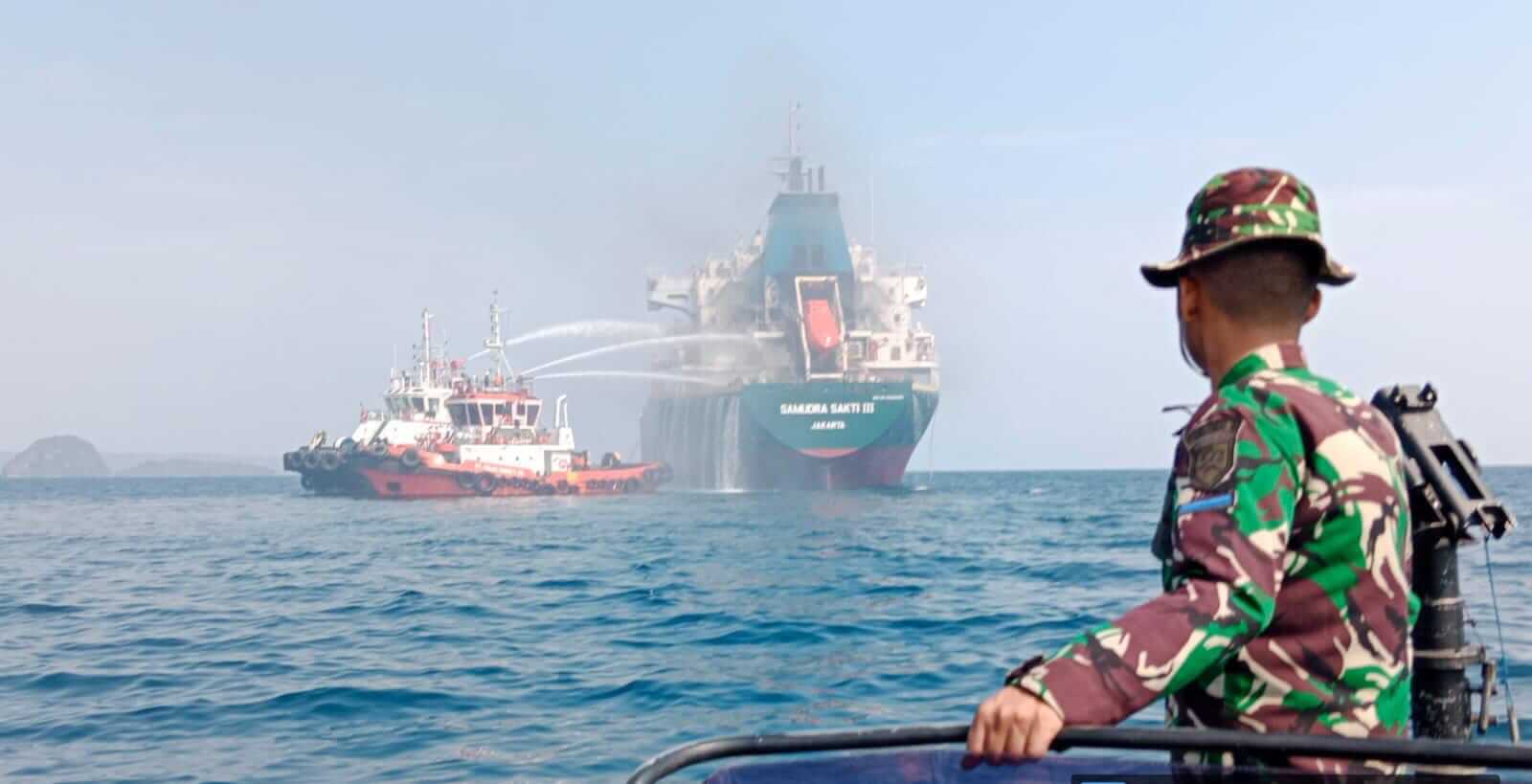 Images courtesy of Indonesian Navy
The survivors were evacuated to shore at Bukit Asam, but the captain and several other crewmembers returned to the vessel to assist with salvage efforts and ensure the ship's safety. Due to the fire, the Sakti III was left without electrical power.
Firefighting efforts continued through Sunday, assisted by cooling water from three response tugs.
The cause of the fire is under investigation, but in a press release, the Indonesian Navy suggested that it is believed to have originated from a diesel engine explosion.