India's Rice Export Shutdown Adds to Concerns About Global Grain Trade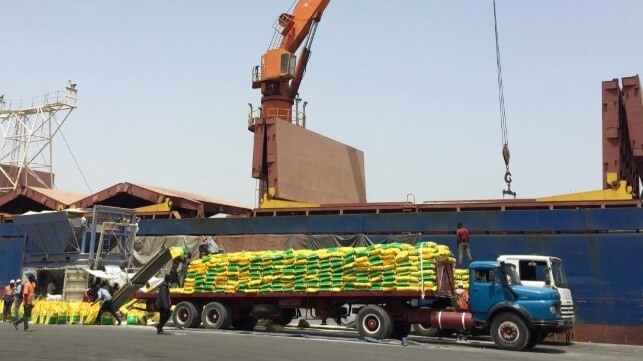 In an attempt to control inflation for domestic consumers and ensure adequate supplies, the government of India has banned the export of non-basmati rice, slashing shipment volume from the world's largest rice exporter overnight. It is the second time in a year that India's government has decided to shut down exports of a food commodity, following its wheat export ban in May 2022.
The global rice trade totals about 55 million tonnes per year, and India's exports account for 22 million tonnes of the total, including six million tonnes of lower-cost Indica white rice. Indica exports are now prohibited by the Indian government in order to preserve domestic stocks, and according to Indian outlet Mint, about 200,000 tonnes is now stuck at Indian seaports.
While India is in possession of about 40 million tonnes of stored rice - three times its target for a strategic reserve - it has had a hard time controlling domestic price increases. With elections on the way, and the local price of rice up 11 percent in a year, the Indian government has decided to ban Indica exports and keep extra supplies locally in a bid to reduce the cost of living, analysts told BBC. A second motivation may be to prepare for poor harvests ahead after a drier-than-usual monsoon season.
The sudden disappearance of Indian Indica rice shipments will contribute to food price inflation, according to the IMF. The agency estimates that the average price for all grains could rise by 15 percent over the span of 2023. Grain prices have already risen by nearly the same amount since June 2022, driven upwards by restrictions on Ukrainian wheat exports.
In some African nations, imported Indian rice accounts for a majority of the supply, and the decision to cut back has drawn criticism. Price hikes could put rice out of reach as an affordable staple for consumers in low-income countries. Food aid shipments from Indian government agencies are exempt, so some unpurchased amounts will continue to flow.
Nations in the Middle East may feel the effect most. India's top rice export market is Iran, followed by Saudi Arabia and the UAE. On Friday, the government of the UAE announced a similar ban on rice exports and re-exports in an attempt to preserve its own stocks. The UAE ordinarily gets the majority of its rice from India, and may experience price hikes of as much as 40 percent due to the ban, according to local media.
The good news, according to UN FAO consultant Fadel El-Zubi, is that the ban will likely not last long. El-Zubi told Arab News that the ban will be "short term" and will have less of an impact than the recent hikes in the wheat market.