India Expands Naval Footprint in Indian Ocean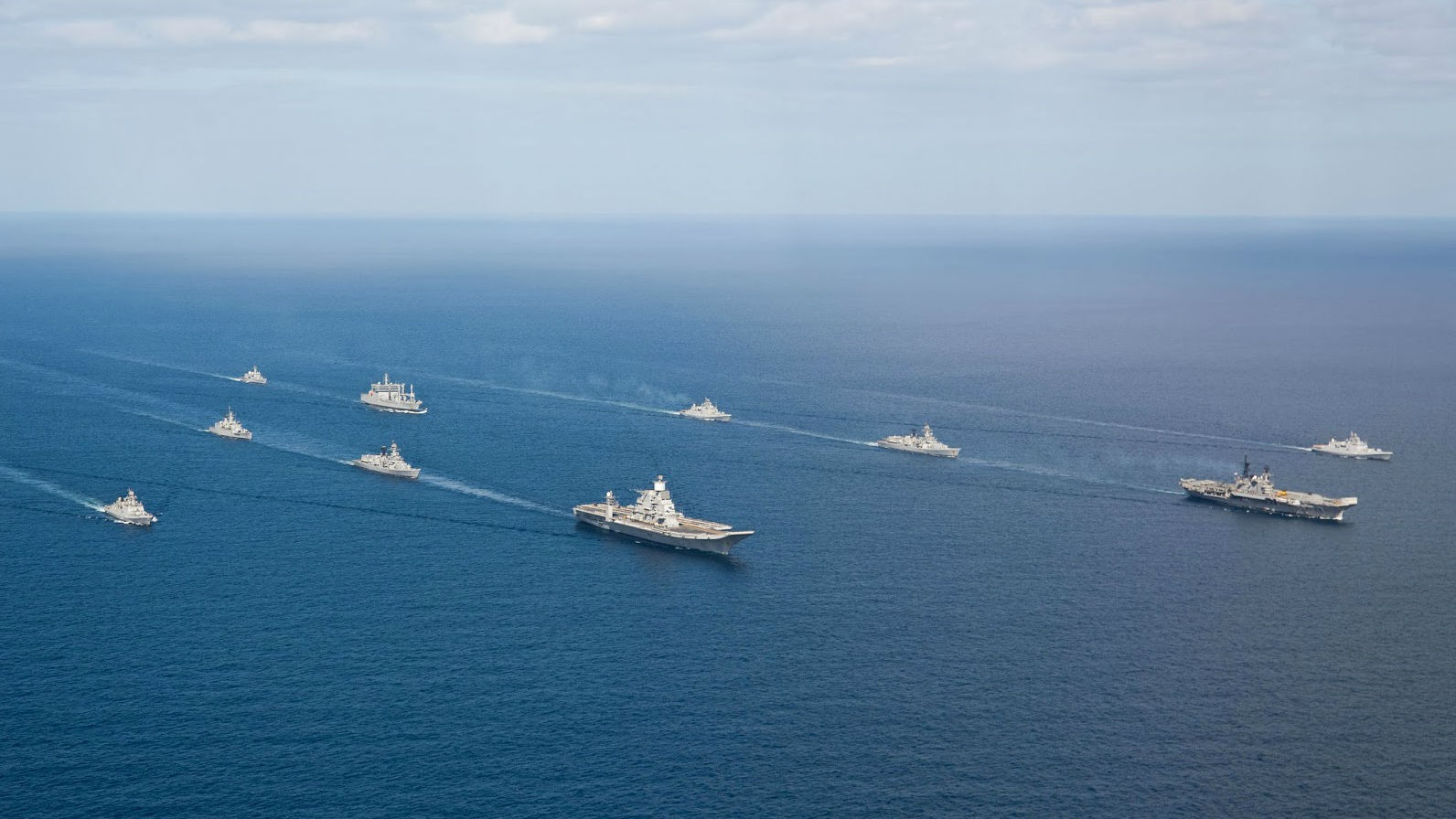 The Indian Navy is extending its reach across the Indian Ocean with a new mission-based approach to deployments. Around 15 destroyers, frigates, corvettes and patrol boats will be deployed on long-range missions.
Navy chief Admiral Sunil Lanba approved the new deployment pattern on Tuesday which will mean that mission-ready warships and aircraft will be deployed along critical sea lanes of communications and choke points ranging from the Persian Gulf and the Gulf of Aden to the Malacca Strait and Sunda Strait.
"We have emerged as first responders in humanitarian assistance and disaster relief situations in the region on numerous occasions," said India's Defence Minister Nirmala Sitharaman at the 4th ASEAN Defence Ministers' Meeting Plus in the Philippines on Tuesday.
The move comes after concerns that China is taking a more aggressive stance in the region, having recently deployed more warships and submarines. Earlier this year, China established its first overseas naval base at Djibouti in the Horn of Africa. The base will boost China's ability to sustain naval units in the Indian Ocean.
The Indian Navy currently has 138 warships and 235 aircraft and helicopters. It is planning to boost the number of warships to 212 and is stepping up cooperation with other navies with joint drills and patrols.