IMF: Trade War is "Greatest Near-Term Threat" to Growth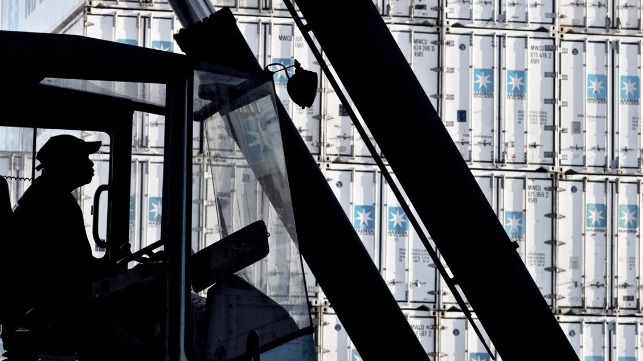 On Monday, the International Monetary Fund said that while global GDP growth remains healthy, the benefits are not evenly shared, and the downside risk has increased due to the trade dispute between the U.S. and China.
"The risk that current trade tensions escalate further—with adverse effects on confidence, asset prices, and investment—is the greatest near-term threat to global growth," IMF wrote in its assessment. "Our modeling suggests that if current trade policy threats are realized and business confidence falls as a result, global output could be about 0.5 percent below current projections by 2020." Given the size of the world economy, this would be approximately equal to the loss of $500 billion in annual economic activity.
The uncertainty is centered on policy decisions in the United States: the Trump administration has imposed tariffs on imported steel and aluminum, along with a $34 billion package of tariffs on Chinese goods. That list could expand to cover an additional $200 billion worth of China's exports, including a long list of consumer goods. While these decisions belong to America, so do the potential effects, IMF warned. "As the focus of global retaliation, the United States finds a relatively high share of its exports taxed in global markets in such a broader trade conflict, and it is therefore especially vulnerable," IMF wrote.
To forestall these impacts, the agency called for multilateral cooperation and the strengthening of global trade arrangements.
Chinese production and investment show signs of slowing
Official economic figures released Monday by the Chinese government show signs that China's industrial economy - while still expanding at a remarkable clip - may be accelerating at a slower pace. Industrial production growth fell from 6.8 percent to 6 percent in June, and growth in investment in fixed assets declined slightly from 6.1 percent to 6.0 percent.
SwissBank analyst Vincent-Fre?de?ric Mivelaz pointed to trade tariffs as a key factor affecting these metrics in the near future, but he also highlighted the impact of China's debt market, which is tightening. Credit availability is reduced due to a multi-year government crackdown on bad financial products and "shadow banking," and ratings firm Fitch believes that China's GDP growth could slow by two percentage points if the campaign continues.