ILWU and PMA "Hopeful" of Reaching New Labor Contract Soon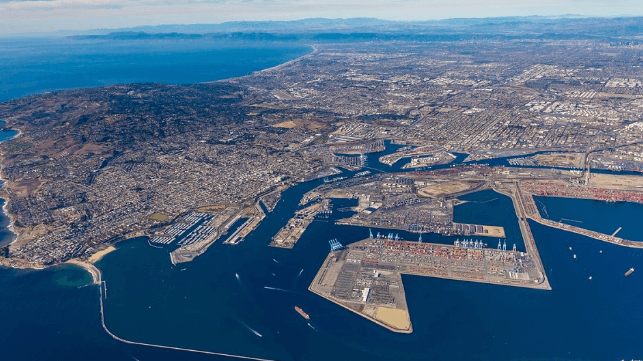 After months of talks, the International Longshore and Warehouse Union (ILWU) and the Pacific Maritime Association (PMA) are still in contract negotiations on a new collective bargaining agreement covering all major West Coast ports. In order to hedge against the risk of labor disruption if the two sides can't reach a deal, ocean carriers and shippers have rerouted a fraction of their cargo to competing ports on the Gulf Coast and East Coast, exacerbating a slowdown in volume at West Coast gateways. On Thursday, the ILWU and PMA issued a joint statement to reassure the shipping community that they are making progress, though they declined to discuss any details.
"The parties have agreed not to discuss negotiations in the media as collective bargaining continues," PMA and ILWU wrote. "Negotiations are not open to the media or the public, and news articles purporting to know what is happening at the bargaining table are speculative at best."
The contract will cover ILWU's 22,000 dockworker members at nearly 30 ports up and down the U.S. West Coast. So far, the parties have been able to agree on some elements of the deal, like health benefits, and the two sides said that they are optimistic on reaching agreement on the remaining points.
Multiple news outlets have reported that the talks have hung up on an unrelated dispute between ILWU and another union, the International Association of Machinist and Aerospace Workers (IAM). The disagreement reportedly hinges on which union's members get to handle cold-ironing at a container terminal in Seattle.
In October, the IAM filed a formal complaint with the National Labor Relations Board, claiming that ILWU representatives at Seattle's Terminal 5 had tried to "coerce" its members and "apply [ILWU's] collective bargaining agreement" in connection with the dispute. In response, ILWU asserted that the inter-union dispute was initiated by terminal operator SSA Marine when SSA assigned this job to IAM.
If true, the reported dispute has echoes of an earlier disagreement between the ILWU and electricians' union IBEW over who could plug and unplug reefer containers at Port of Portland.
To secure the right to perform this two-person task at Portland's Terminal 6, ILWU allegedly engaged in unlawful labor slowdowns across the container terminal, according to the NLRB. The slowdowns disrupted operations enough that Portland lost its container services and its only container terminal operator, ICTSI, NLRB concluded.
In 2012, ICTSI filed a civil suit against ILWU in connection with the slowdown, and in 2019 it won a $94 million judgement from a federal jury. The award was so large that it threatened to bankrupt the ILWU, but the union has contested the award amount in a series of appeals. The litigation - now in its 10th year - still continues.