Icelandic Coast Guard Assists Grounded Cargo Ship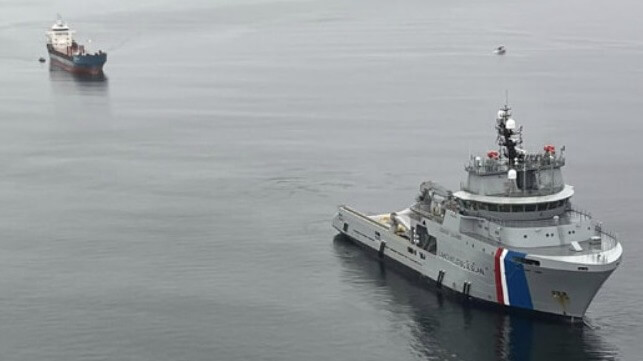 The Icelandic Coast Guard is assisting a small cargo ship that grounded off the coast on Tuesday, April 18 while also monitoring for pollution. They are reporting that the situation is stable and that there is no immediate danger to the ship or its crew. No sign of pollution has been found at the scene.
The Coast Guard reports the Wilson Skaw, a 6,460 dwt, vessel built in 1996, grounded off Ennishofoi in Húnaflói Bay in northwest Iceland. The ship, which is registered in Barbados and operated by Wilson of Norway, was on its way from Hvammstangi to Hólmavík.
After receiving reports of the incident, the Coast Guard initially sent a helicopter to overfly the area to assess the condition of the ship. They reported that weather conditions in the area were calm and that the ship while firmly stuck was in no immediate danger.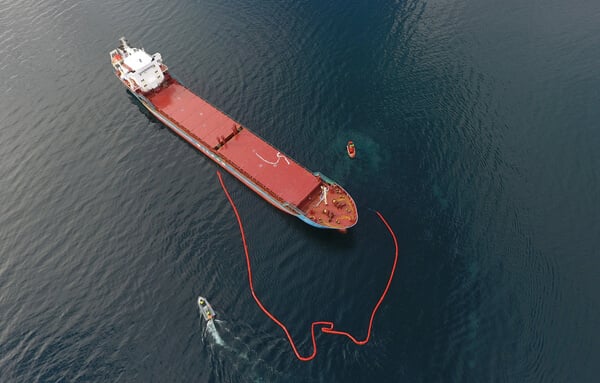 Protective containment boom was strung this morning as a precaution
Last evening, the Coast Guard vessel Freyja reached the stranded Wilson Skaw. They sent down divers to inspect the hull of the ship and ascertain the full situation. The divers reported that approximately 165 feet of the 369-foot vessel were stuck on the bottom but there were no signs of an oil leak from the ship. As a precaution, this morning the Coast Guard vessel strung an oil containment boom around the cargo ship.
The Coast Guard reports the vessel is carrying 2,000 tons of salt and has 195 tons of oil aboard. Based on the initial assessment, they believe the vessel will have to be lightened before any attempts are made to refloat it. The owner is responsible by law to provide a rescue plan for the vessel and the Coast Guard expects it will likely remain stuck for at least several days.
The Freyja is continuing to stand by in case assistance is required.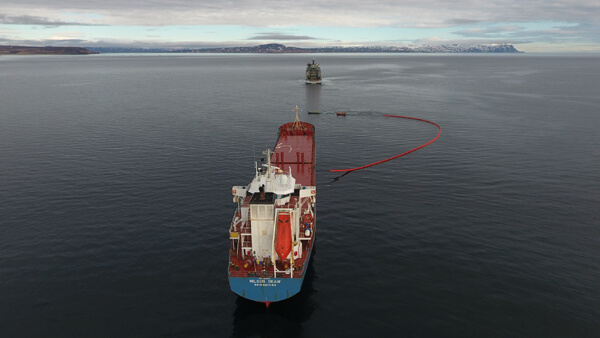 Nearly 40 percent of the vessel's length divers reported is grounded