Icebergs Disrupt North Atlantic Shipping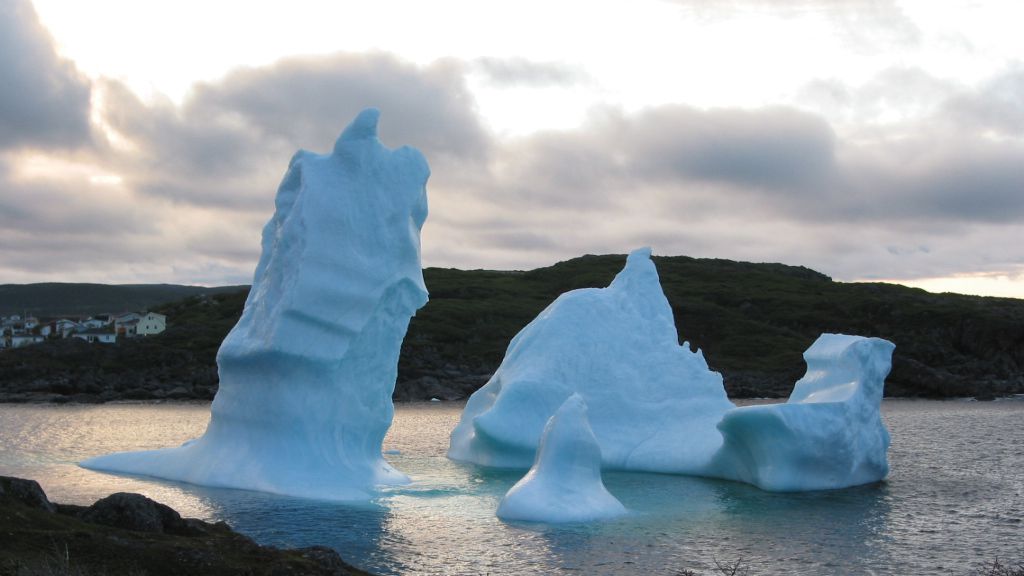 An unusually large number of icebergs have drifted into the shipping lanes of the North Atlantic in recent weeks, forcing vessels to detour well to the south to avoid danger. Icebergs have even been spotted outside of the Coast Guard's ice navigation warning area, prompting at least one notice to mariners urging additional caution.
"I've never seen anything like it in my decade of experience," said U.S. Coast Guard Cmdr. Gabrielle McGrath, commander of the USCG's International Ice Patrol, in a recent interview. McGrath says that recent storms have led to a larger and earlier spring breakup: IIP's satellite observations recently identified 455 icebergs in one week, five times the average in years past.
The hazard is forcing mariners to alter their course or to throttle back, with delays in the range of one to one and a half days. One vessel manager told the AP that one of his ships recently suffered damage after it struck ice, requiring time out of service for repairs.
Offshore activity has also been affected. On March 29, the oil firm Husky Energy reported a close encounter between an iceberg and the SeaRose FPSO, which is permanently anchored at Husky's White Rose field about 200 nm off Newfoundland. The 30-foot-tall berg came to within about 200 yards of the vessel. Husky said that it had been monitoring the iceberg's approach, and that the berg changed course towards the SeaRose. As a precautionary measure, the FPSO operator depressurized the production wells, flushed flowlines with water and mustered the crew in preparation for a potential disconnect from the subsea production system. The iceberg passed by without further incident.
The bergs are a hazard for merchant mariners, but for tour boat operators they are good for business. Newfoundland tour company manager David Boyd recently told the Telegram that the flood of icebergs so early in the season will be a boost to the region's economy. "It's amazing news. Every day people are emailing me asking when to come visit," he said. "I hope to be at it all summer. It would be monumental for tourism."