IACS Chairman Prioritizes Autonomous Shipping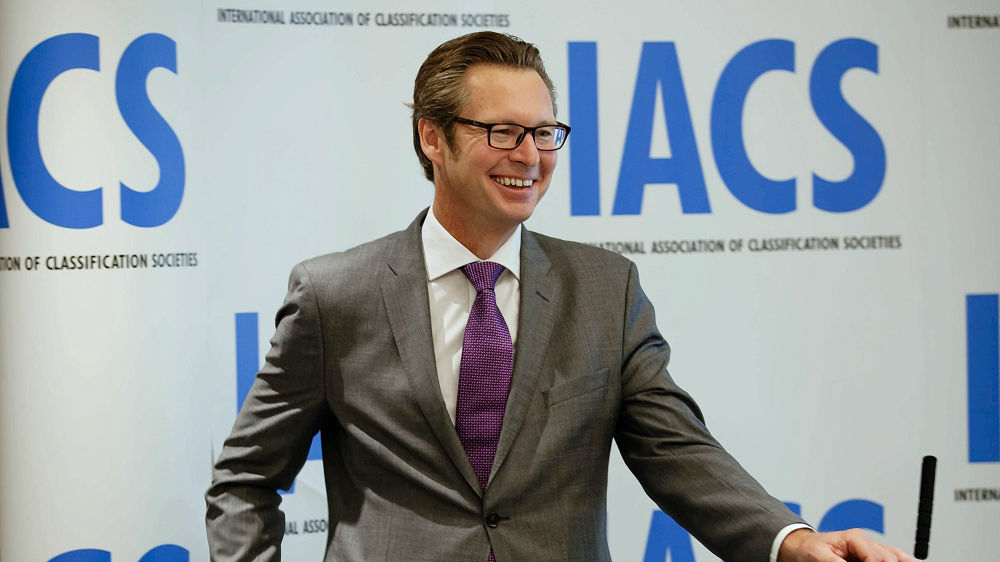 The new International Association of Classification Societies (IACS) Chairman, Knut Ørbeck-Nilssen, CEO of DNV GL – Maritime, announced a series of initiatives designed to foster modernization and pave the way for autonomous shipping.
He will be initiating a review of IACS Resolutions to identify and remove elements hindering the development of new technologies, including ship autonomy. In addition, IACS will commence work on developing procedures relating to the deployment of electronic certificates, while continuing to support the IMO's work in promoting their use throughout the industry.
Modernising survey methods and enabling the use of new technologies will be another focus area. Ørbeck-Nilssen is overseeing the evaluation and further development of the results of the newly established working group reviewing the implications of new survey technologies and techniques, including condition based monitoring and remote monitoring and diagnosis, with a view to developing IACS guidelines and recommendations that enable the data from these new techniques to be used more widely in the survey process.
"Our industry is becoming more complex," said Ørbeck-Nilssen. "Digitalization is changing not only the way the shipping business is being conducted, but the systems themselves and the way they interact together. Because of this, Class needs to be adaptable and flexible in our delivery and thinking. IACS members should be enabled to provide the services that our stakeholders require in the digital age, as these are essential for competitive and safe operations."
This year IACS will also improve the quality and transparency of internal benchmarking, performance and membership criteria.
Ørbeck-Nilssen is implementing these long-term initiatives as part of IACS' wider commitment to extending the length of its strategic plan to five years, aligning it with the IMO; ensuring a more consistent vision and bringing a greater sense of continuity to the association.
"To help the shipping industry continue to play its vital role in world trade, we need to work on initiatives that enhance the ability of IACS members to offer innovative, relevant and efficient services," said Ørbeck-Nilssen. "By doing so we can leverage the unique technical capabilities
of our members and work with regulators and stakeholders, to ensure that shipping continues to advance in terms of safety, efficiency, and environmental responsibility."
Ørbeck-Nilssen took over chairmanship on July 1, 2017.