House Passes Bill to Enact El Faro Safety Recommendations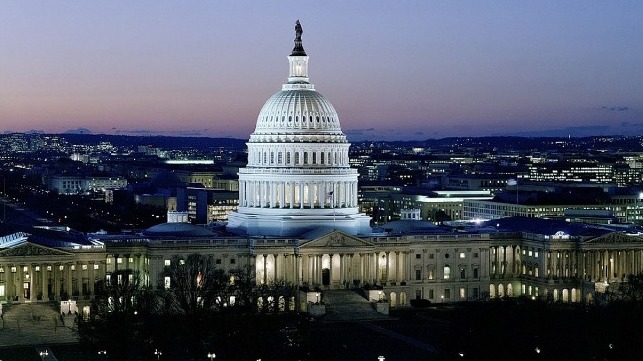 The House of Representatives has passed the Save Our Seas Act of 2018 (S. 756), an anti-pollution bill that has already been passed by the Senate, with a lengthy amendment aimed at maritime safety.
The amendment incorporates the provisions of the Maritime Safety Act of 2018, sponsored by Rep. Duncan Hunter (R-CA). These measures stem from the investigation into the loss of the El Faro and the Coast Guard's post-accident recommendations for regulatory change.
The act includes:
- more training for sector-level commanders of Coast Guard marine inspection units;
- steam plant inspection training for Coast Guard marine inspectors;
- class inspection oversight training for USCG marine inspectors;
- a review of USCG Alternate Compliance Program performance and policies
- a new office dedicated to class society oversight, staffed by auditors and investigators with "the capability and authority to audit all aspects of . . . recognized organizations";
- an independent review of the Coast Guard's oversight of class society performance;
- a review of options to step up Coast Guard and civilian inspection efforts;
- a review of the Coast Guard policies for designating a ship modification as a "major conversion";
- new transparency requirements for marine safety inspections, including a public website for flag-state detention rates and class society inspection performance;
- a U.S. Comptroller General audit of the IMO-required "safety management system" (ISM Code SMS) framework that provides the formal structure for every maritime operator's safety and compliance efforts;
- recordkeeping requirements for small weight changes to merchant vessels and each vessel's weight change over time;
- a U.S-led effort at IMO to mandate float-free, EPIRB-equipped VDRs, which could reduce the need to search for lost data recorders on the seafloor in the event of a sinking;
- a parallel IMO effort to require vessels to receive graphical weather charts;
- a review of U.S. regulations for intact and damage stability requirements, fire dampers and ventilators;

The amended bill now returns to the Senate for its consideration. If passed as amended in the Senate, without further modification, it would be sent to the White House for the president's signature.