Hong Kong's Offshore LNG Terminal Nears Start as Largest FSRU Arrives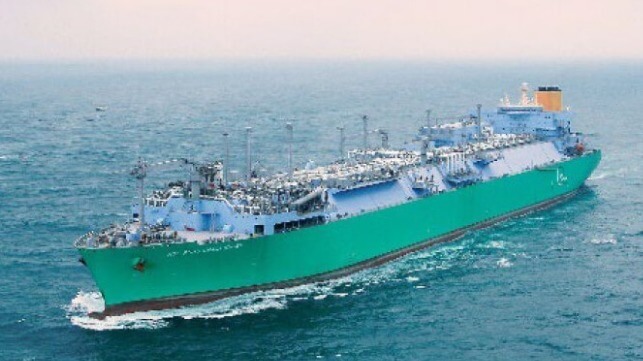 The efforts to launch Hong Kong's first offshore LNG terminal took a key step forward as the world's largest FSRU vessel arrived in the port on April 13. Plans for the terminal were advanced late in 2021 when Japan's Mitsui O.S. K. Lines and Dutch tank storage company Royal Vopak announced an agreement for Vopak to invest in the project and supply the LNG. The Hong Kong side of the development is being led by CLP Power and HK Electric.
The project will be used the former MOL FSRU Challenger which is being renamed Bauhinia Spirit for the Hong Kong operation. Built in 2017, the vessel has a storage capacity of 263,000 cbm of LNG. It is 1,131 feet long.
The vessel was sent to the Keppel Shipyard in Singapore late in 2022 to begin a two-stage upgrade process before its new assignment. The main purpose of the upgrade project according to MOL was to enhance regasification equipment onboard. The capacity was originally nominal 540 million cubic feet per day, with a maximum capacity of 720 million cubic feet per day, and this was increased to nominal 600 million cubic feet per day with a maximum capacity of 800 million cubic feet per day. They also created greater redundancy as well as installing power supply units for the offshore jetty. Additional new management and monitoring systems were installed as well as general maintenance and painting of the vessel. MOL says it is prepared for 20 years of service without returning to a dry dock.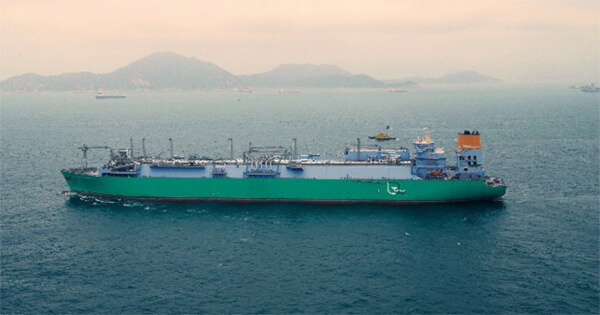 The vessel has a storage capacity of 263,000 cbm making it the largest FSRU (CLP/HK Electric)
After arriving in Hong Kong, the vessel was placed in the South Cheung Chau Anchorage. After completing checks and port clearance, it will be moved to the offshore LNG terminal located east of the Soko Islands approximately 14 nautical miles southwest of Hong Kong Island.
CLP and HK Electric report that construction of the marine jetty and two subsea gas pipelines have already been completed. They expect the FSRU will be moved to the terminal next week. Final commission and testing will commence with the terminal scheduled to begin operation in mid-2023. In addition to supplying Hong Kong with LNG, the government has said it plans to launch an LNG bunkering operation by 2025.