HMM Signs for 20 Container Ships from "Big Three" Yards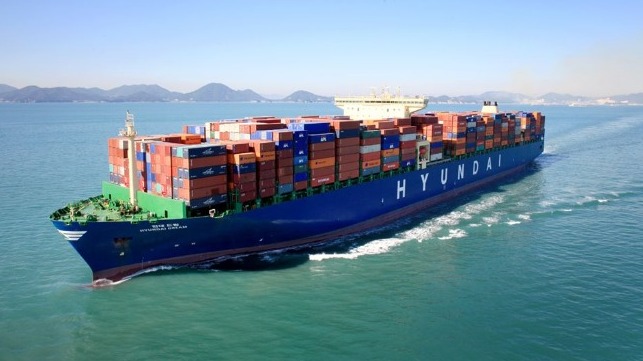 HMM announced on Friday that it has placed firm orders for 12 "megamax" boxships and eight neopanamaxes, finalizing a deal that it first revealed earlier this year.
The orders are divided evenly amongst South Korea's "Big Three" shipbuilders - Samsung Heavy Industries (five 23,000 TEU vessels), DSME (seven 23,000 TEU vessels) and Hyundai Heavy Industries (eight 14,000 TEU vessels). All will be delivered by mid-2021.
"The company has ordered the environment-friendly ships not only to pre-emptively respond to new environmental regulations but also to strengthen its mid- and long-term competitiveness," HMM said in a statement.
This news will be welcome in South Korea's struggling shipbuilding regions, which have suffered significant job losses since the beginning of the last shipping and offshore downturn.
HMM itself nearly went into bankruptcy in 2016, but thanks to significant government support it has recovered and is expanding, despite continued loss-making. Last year, Hyundai Merchant Marine CEO Yoo Chang-Keun announced that the firm would build new 22,000 TEU ships of the kind recently ordered by MSC and CMA CGM. "This will be the mega-ship building project in accordance with the national expectation for being a leading shipping nation," he said.
The new order is believed to be supported by the Korea Ocean Business Corporation (also known as the Korea Maritime Corporation), a state program founded to assist Korea's shipping and shipbuilding industries. KOBC recently provided HMM with a $750 million sale-leaseback agreement.