HHI Gets Approval for Ammonia-Based Shipboard HVAC Plant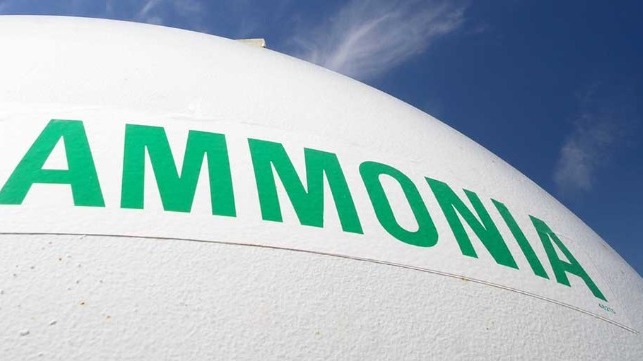 ABS has issued an approval in principle to HD Hyundai Heavy Industries (HHI) for its new ammonia-based ship HVAC refrigeration system.
Ammonia is the most common industrial refrigerant worldwide because of its excellent efficiency and affordable price. In addition, it has zero greenhouse-gas impact, unlike some modern refrigerants, and has no effect on the ozone layer. It is a common refrigerant aboard reefer ships and large fishing vessels, with decades of proven service.
Ammonia's drawbacks are also well-known, and much discussed in the maritime industry. It is toxic and flammable, and these safety challenges have to be managed in a shipboard environment. Its long history in fishing and in shoreside applications have established its risk/benefit profile, and two research studies recently concluded that it can be used safely as a marine fuel - with the right precautions. Extending its use to merchant shipboard HVAC is a small step towards far larger ammonia-fuel systems.
HHI developed its new ammonia refrigeration system in response to shipowners' requests for a more eco-friendly refrigerant for HVAC, the company said in a statement. Ammonia's attractiveness for the owner is in its zero global warming potential, as well as its inherent safety for the ozone layer. Hwan-Sik Lee, head of the ship design office at HD Hyundai Heavy Industries, emphasized that HHI wants to help reduce the GHG footprint of the whole ship, not just the propulsion system.
"This is an exciting development from HHI for the maritime industry's decarbonization quest to find sustainable solutions. ABS has always been a safety pioneer, so we are well placed to tackle the challenges on board and ashore presented by ammonia's toxicity and flammability. ABS is committed to leading the industry in supporting ammonia's safe adoption at sea," said Panos Koutsourakis, ABS Vice President, Global Sustainability.