Hanjin Still Short of Funds to Offload Cargo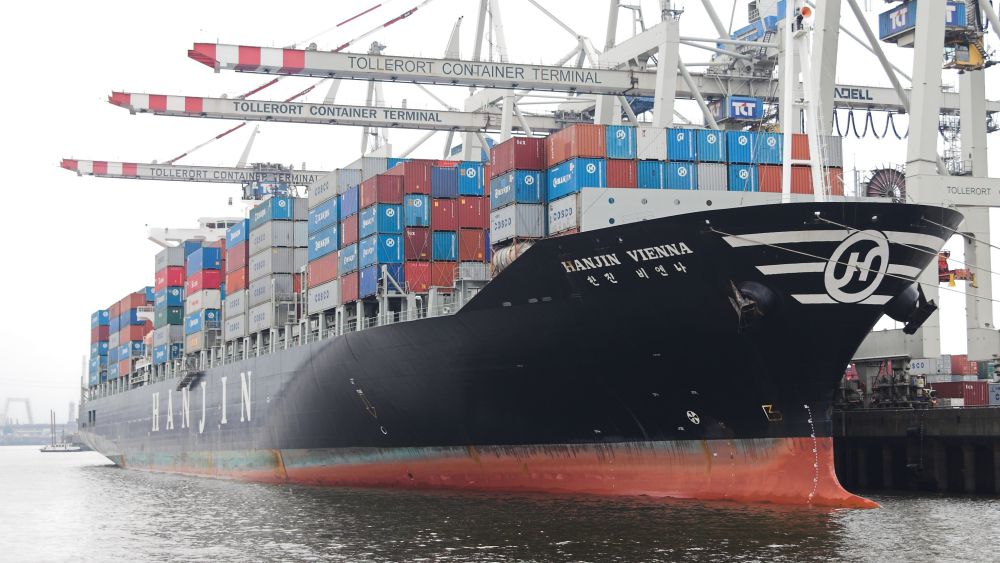 Two weeks after it filed for court receivership in South Korea, Hanjin Shipping is still struggling to raise the capital required to pay for the unloading of stranded cargo on its idled container ships.
Of the $530 million that South Korean financial regulators say Hanjin will need in order to unwind its present cargo dilemmas, the troubled firm has secured pledges of only a fraction of the required amount from its executive leadership and its related group companies – prolonging its difficulties. The government does not appear set to step in to fill the gap: leaders have repeatedly said that state-owned banks will not provide bailout funds to the struggling carrier.
"We will not sit silently by as corporate managements who do not aggressively try to recover their businesses and wait for the government to solve everything," said President Park Geun-hye at a meeting on Tuesday.
Hanjin may be able to raise funds from the sale of some of its owned ships, which are worth a combined $1.7 billion, according to VesselsValue.com – if it can prevent the proceeds or the ships themselves from being seized by creditors. The firm owes over $5 billion, far in excess of the ships' combined value.
Two of Hanjin's operated container vessels have recently been put up for sale – the Panamaxes Hanjin Mar and Hanjin Marine, valued at a combined $40 million. While Equasis lists the owner's address c/o Hanjin headquarters and the beneficial owner as Hanjin itself, a spokesperson told Reuters that the vessels were chartered and were being returned to unnamed owners.
Other vessels, previously chartered-in, have recently been sold without Hanjin's lease. Reports list the capesize Hanjin Matsuyama and two handys as sold to Greek and Singaporean buyers for a total of $40 million – revenue which will accrue to owners, not to Hanjin itself.
Vessel arrests have begun to accumulate for its other ships; as an example of the difficulties, the chartered-in Hanjin Montevideo is under arrest in Long Beach harbor for unpaid bunker bills, while other Hanjin vessels sail past to call at a nearby terminal to unload. A U.S. bankruptcy judge has ordered that the ships be temporarily protected from creditors in order to get the cargo on its way to customers.
Other vessels have been arrested in ports around the world, including the Hanjin California at Sydney; the Hanjin Rome in Singapore; and the Hanjin Vienna in Vancouver, B.C. Over 70 of the firm's vessels (both dry bulk and container ships) have also been refused entry to ports, and it is filing for bankruptcy protection in dozens of nations in order to enter and unload its customers' goods.
Cargo owners, container lessors, bunker suppliers and many others have taken a hit from the freeze on Hanjin's operations, and ports have been affected as well – especially Busan, which depended on Hanjin for half its container volume. Workers and local businesses are out millions of dollars in wages and revenue owed by the carrier, and are also suffering the loss of business from the sudden halt of Hanjin's port calls, local media reports.
At least one group may see a positive return from Hanjin's collapse. Ship leasing firm Seaspan's CEO Gerry Wang told Bloomberg that his firm is still evaluating its exposure, but so far the impact has been small and some freight rates are improving, an upside for the shipowner and its clients. Indeed, container rates on some Asia-Pacific routes have risen following Hanjin's collapse; the Shanghai to LA price is up by $500 per 40-foot container since late August, Bloomberg reports.