Greenpeace: Antarctic Ocean Commission "Failing its Mandate"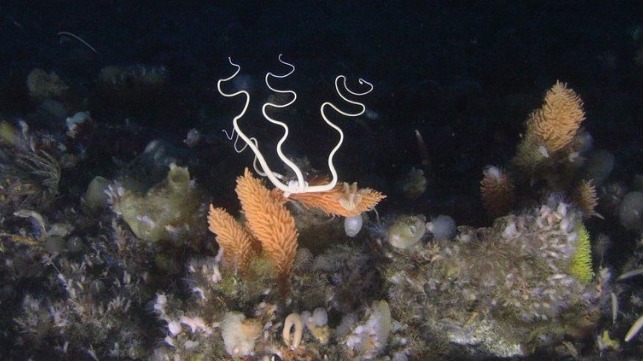 Greenpeace International has slammed the Antarctic Ocean Commission (CCAMLR) for "failing its mandate" following a meeting in Australia last week where governments failed to agree on what could be the largest protected area on Earth.
Creation of the Antarctic Ocean Sanctuary was backed by 22 of 25 of the Commission's members.
Frida Bengtsson of Greenpeace's Protect the Antarctic campaign, said: "Rather than put forward reasoned opposition on scientific grounds, some delegations, like China and Russia, instead deployed delaying tactics such as wrecking amendments and filibustering, which meant there was barely any time left for real discussion about protecting Antarctic waters."
Greenpeace says 2.7 million people have backed its Protect the Antarctic campaign. The organization has been campaigning for the creation of a 1.8 million square kilometer Antarctic Ocean Sanctuary (Weddell Sea Marine Protected Area), an E.U. proposal, which would be five times the size of Germany.
"We're running out of time and scientists are clear that we need to create marine sanctuaries across at least 30 percent of our oceans by 2030, to protect wildlife, ensure food security for billions and help to tackle climate change," said Bengtsson. "In 2009, the Commission agreed on a mandate to create a network of sanctuaries, but since then their diplomatic efforts seem to be more concerned with expanding fisheries than with conservation. If bodies like the Antarctic Ocean Commission continue to fail in their mandate to conserve the ocean, they're clearly unfit for purpose and aren't part of the solution. Instead we must look to the historic negotiations taking place at the U.N. towards a Global Ocean Treaty."
In September, governments at the U.N. began negotiations towards a Global Ocean Treaty which would cover all oceans beyond national borders. The negotiations are the result of a decade-long process and could conclude as early as 2020. This treaty would provide the framework for the creation of a network of ocean sanctuaries across 30 percent of the world's oceans by 2030, which scientists say is imperative to protect wildlife and help to tackle climate change.
CCAMLR said that research and monitoring plans for existing marine protected areas (MPAs), as well as proposals to establish three new MPAs – in East Antarctica, in the Weddell Sea, and in the Western Antarctic Peninsula – were the subject of much discussion. Members will continue to work intersessionally on proposals for these MPAs before they are again considered at next year's meeting.
The Scientific Committee reporting the lowest seabird mortality in CCAMLR's history, and likewise the lowest recorded incidences of illegal, unreported and unregulated (IUU) fishing. The Commission agreed a new satellite surveillance project sponsored by France and the EU which will contribute to ability to detect future IUU activity.
The Commission also agreed that seven new vulnerable marine ecosystems will be included on the CCAMLR VME registry – four sites in the western Antarctic Peninsula and three sites in the South Orkney Islands. The Scientific Committee also further developed its approaches to managing data limited fisheries.
CCAMLR is a consensus-based organization consisting of 25 members (24 countries and the European Union). Its 37th Meeting was held in Hobart, Australia.