Gov. Cuomo Calls for "Citizen Fleet" to Block Offshore Drilling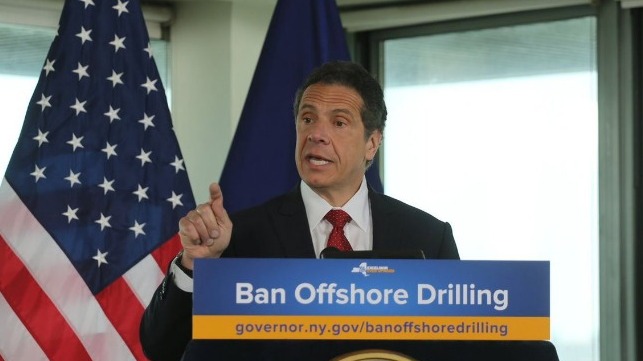 New York Governor Andrew Cuomo has introduced new legislation to ban offshore oil and gas exploration in New York State's waters. While the state only has jurisdiction out to three nautical miles, the plan would also ban new leases on state land for the infrastructure needed for North Atlantic offshore production, and it would forbid waterborne transportation of any crude produced in the North Atlantic within the state's navigable waters.
The announcement is a response to the Trump administration's recent proposal to open 90 percent of the outer continental shelf to drilling. The draft plan includes 47 potential lease sales in 25 of the 26 U.S. planning areas – 19 sales off the coast of Alaska, seven off the Pacific coast, 12 in the Gulf of Mexico, and nine off the Atlantic coast. It is the largest number of lease sales ever proposed for the OCS five-year lease schedule, and it includes areas off the coast of New York. The federal government estimates that the waters off New England hold as much as 1.8 billion barrels of oil and 11 trillion cubic feet of natural gas.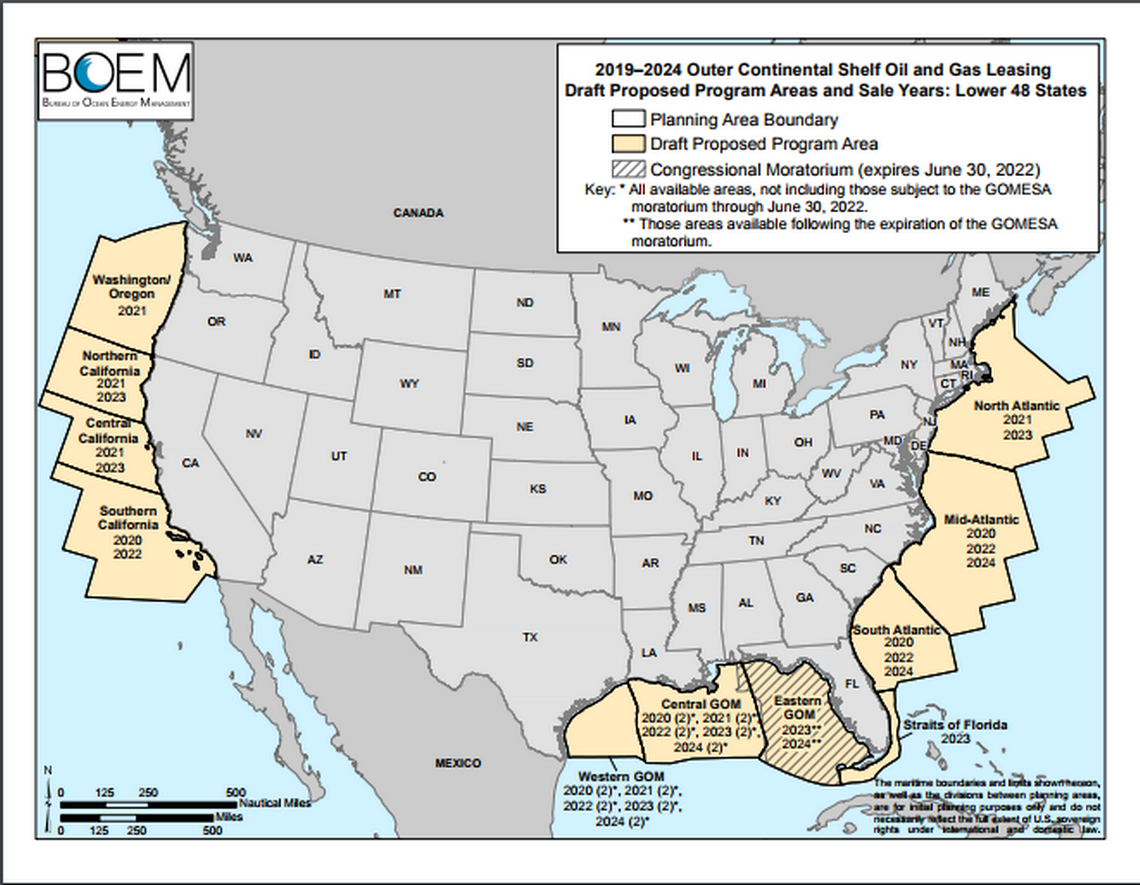 Cuomo has opposed the plan from the outset, like most other East Coast and West Coast governors (save for those of Maine and Georgia, who have not taken a formal position). Florida Governor Rick Scott, a Republican and a longtime supporter of President Donald Trump, has already convinced the administration to prohibit drilling off the coast of his state.
Cuomo has gone one step further than his neighbors in advocating for a ban on offshore E&P. On Sunday, when he announced his legislative initiative, he also threated to set up a "citizen fleet" of small boats to physically block drilling activity. "The only way you stop a bully is by standing up and putting your finger in his or her chest," Cuomo said in a speech at Battery Park. "I'm going to commission a citizen fleet to stop [drilling] just as Winston Churchill did at Dunkirk."
In justifying his opposition, Cuomo cited the economic and environmental consequences of a spill. His office asserts that the state's maritime and tourism economies would be damaged in the event of a petroleum release, with effects on 300,000 jobs in fishing, tourism and waterfront industries, $11 billion in wages and $23 billion in economic activity. In addition, any effect on the Port of NYNJ - the largest on the Eastern Seaboard - could have an impact on 600,000 jobs and $90 billion in wages and revenue. The governor also asserted that the plan is inconsistent with New York's policy emphasis on renewable energy.
"New York will do everything in our power to prevent environmental disasters and will continue to safeguard our offshore assets and bolster our efforts to support renewable energy development," the governor said in a statement. "The federal government's plan to open coastal waters to drilling shows an absolute disregard for science and history."
The American Petroleum Institute and the National Offshore Industries Association broadly support the Trump administration's offshore drilling plan. "The oil and natural gas industry has the experience and advanced technology to develop the nation's offshore energy safely," said API Upstream Director Erik Milito in January. "We are continuously developing and improving safety standards, programs, new technologies, and best practices to protect our workers, the environment and marine life. And decades of experience have shown that offshore operations safely coexist with military activity, the commercial and recreational fishing industries, and coastal tourism."