German Cruise Market Heats Up
TUI Cruises took delivery of its largest cruise ship, the new Mein Schiff 1, from Meyer Turku on April 25. Due to enter service in May, as Mein Schiff also marks its 10th anniversary, the new ship is the latest advancement in the hotly contested German cruise market.
Since 2014, Germany has been Europe's largest cruise passenger source market, growing by more than eight percent to over two million passengers in 2017 according to the CLIA. Over the past decade, the number of German cruise passengers nearly tripled lead by AIDA and TUI, which together today represent about 70 percent of the market. It continues to be the fastest growing market in Europe.
The fifth new cruise ship Meyer Turku has built for TUI Cruises in just five years, the 111,500-gross ton Mein Schiff 1 is more than 10 percent bigger than the prior ships with nearly a 14 percent increase in passenger capacity. Ordered in July 2015, Mein Schiff 1 is the first of three new ships Meyer Turku will build for TUI Cruises. Previously, Meyer Turk built four 99,800-gross ton cruise ships for the Mein Schiff operation between 2014 and 2017.
Conceived in 2008, Mein Schiff operated by TUI Cruises is a 50-50 joint venture between TUI AG and Royal Caribbean Cruises. Their first cruises launched in May 2009 with the former Celebrity Cruises' Celebrity Galaxy, which was rebranded as Mein Schiff (later Mein Schiff 1). The product was tailored to the tastes and preferences of the German traveler reflected in the food, entertainment, amenities and onboard atmosphere.
The success of the Mein Schiff concept led to the introduction of a second ship, the former Celebrity Cruises' Celebrity Mercury, in May 2011 as the Mein Schiff 2 and six months later the signing of a construction contract. The newly built Mein Schiff 3 was introduced in May 2014, followed by three sisters at yearly intervals. In 2017, TUI carried nearly 500,000 passengers and is expected to continue its strong growth with a fleet that now numbers six ships with nearly 15,000 berths.
Royal Caribbean Cruises CFO Jason Liberty recently told investors, "Our very successful German joint venture, TUI Cruises, will take delivery of the new Mein Schiff 1 next month. Demand for TUI Cruises' brand is exceptionally strong and continues to accelerate as they further expand their destination offering."
The new Mein Schiff 1 is 20 meters (approximately 65 feet) longer and adds one additional passenger deck. Double occupancy was increased to 2,894 passengers or a total passenger capacity of 3,132.
The additional size also created the opportunity for new amenities, including new bars and restaurants, a new private outdoor area for suite passengers, and a new fitness area on Deck 15. The jogging track is almost twice as long as on the previous ships and is elevated to provide ocean views. A redesigned Sports Arena is enclosed and equipped with a climbing wall and a large video screen to broadcast events including football matches.
Among the other signature areas on Mein Schiff 1 is a 50-meter wide glass and steel structure aft on the ship that was a challenge to the engineering capabilities of the designers and builders. Referred to as "The Diamond" it is both an area to relax with wake views as well as the location for specialty dining and a bar. In addition, a newly designed lagoon sun deck area was created.
The new Mein Schiff 1 also employs the latest technologies, including an energy management system, lighting controls and a LED concept, and highly efficient air conditioning, to make it 10 percent more energy efficient than the previous ships. She is one of the first cruise ships to be equipped with catalytic converters for the main and auxiliary engines, reducing nitrogen oxide emissions, and uses an environmentally-friendly silicone coating on its hull.
The new ship is currently operating preview cruises with travel agency partners and guests before a gala christening celebration in Hamburg on May 11, 2018. During the summer she will be cruising in Northern Europe and the Baltic before repositioning for the winter to the Canary Islands with cruises to Madeira or Morocco.
The second ship of this class, the new Mein Schiff 2, is currently under construction at Meyer Turku with delivery scheduled for early 2019. In February 2018, TUI Cruises and Meyer also agreed to build a third ship of the class, Mein Schiff 7, due in 2023.
As part of TUI's overall growth plan, the original Mein Schiff 1, formerly the Celebrity Galaxy, is currently being transferred to TUI's U.K. brand Marella Cruises. However, reflecting the strong consumer interest in Mein Schiff, TUI also decided not to transfer the Mein Schiff 2 to the British market in 2019, but instead to rename her Mein Schiff Herz for cruises in the Mediterranean from Malta. She is now scheduled to stay with the fleet until at least 2022.
TUI's new ships, along with the introduction of AIDA's AIDANova, scheduled for November 2018, are expected to continue to drive growth in the German cruise market. According to current projections, the German market could reach three million passengers annually by 2020.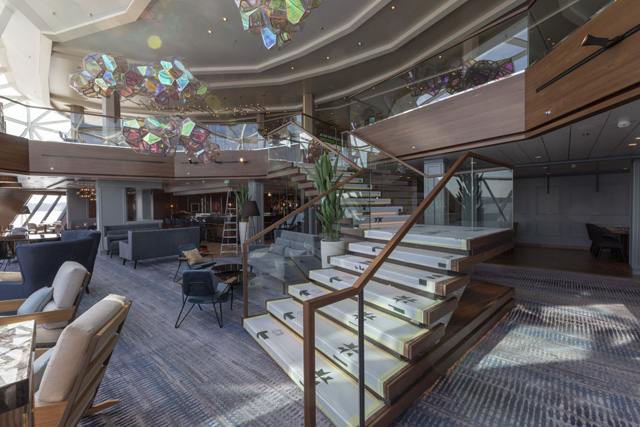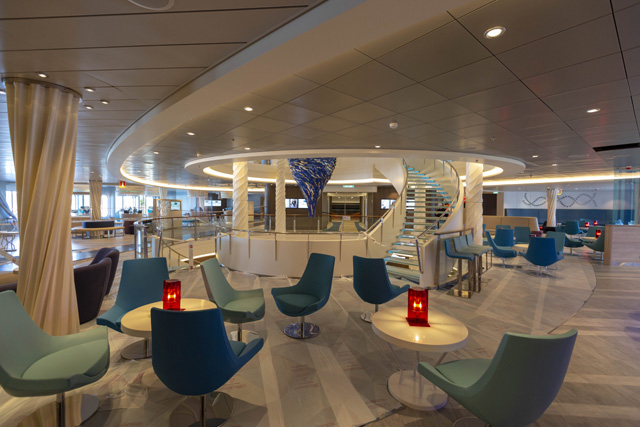 Mein Schiff 1 - Main Data
Tonnage: 111,500 GT
Overall length: 315.7m (1,036 feet)
Width: 35.8m (117 feet)
Number of decks: 14
Draft: 8m (26 feet)
Passengers: 2,894 (3,132 maximum)
No. of passenger cabins: 1,437
Crew: 1,092
No. of restaurants: 12
No. of bars/lounges: 15
Flag: Malta
Class: DNVGL