Georgia Ports and Kia Partner for American-Made SUV Exports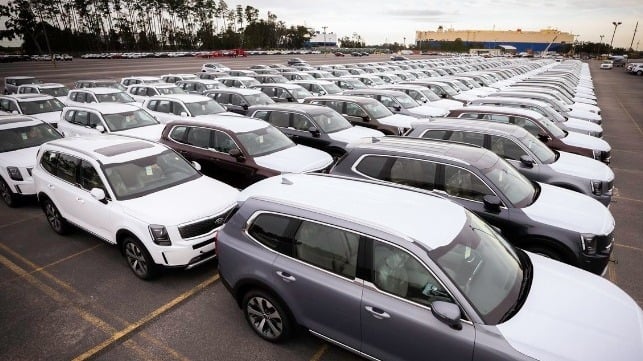 The Georgia Ports Authority is celebrating a decade of partnership with Kia Motors Manufacturing Georgia, and together they have just launched a new line of business - exports of American-made Kia SUVs.
Over the past decade, the automaker has shipped nearly 350,000 TEU of parts and materials through the Port of Savannah to supply its manufacturing plant near the town of West Point, supporting thousands of jobs in Georgia's transportation and logistics supply chain. Now, Kia is set to start sending shipments in the other direction with overseas exports of an American-made Kia SUV.
"From Kia's initial investment of more than $1 billion to today, KMMG has proven a valuable asset to the strength and diversity of our economy," said Georgia Gov. Brian Kemp. "With the recent export of the first Kia Telluride [SUVs] via Brunswick, the carmaker is opening up new global markets for goods made right here in Georgia." Kia's Georgia production had previously served only North American buyers.
"From the first production equipment arriving at the Port of Savannah in 2008 to the first Kia Telluride exports that left the Port of Brunswick this past February, KMMG, the Georgia Ports Authority and the State of Georgia have maintained a strong bond," said KMMG President and CEO Jason Shin in a statement.
Container port growth streak comes to a close
While the GPA has seen record cargo totals for the fiscal year to date, the Authority experienced a decline in February container volumes of 8.5 percent for a total of 312,000 TEU.
"Last month brought an end to the Authority's 27-month run of year-over-year container growth, but our outlook for March and the remainder of the fiscal year is strong," Lynch said. "We are pleased with the direction and pace of cargo growth at our terminals, and we're making the preparations necessary to continue handling new business without congestion."