General Motors Makes Plans for an All-Electric Lineup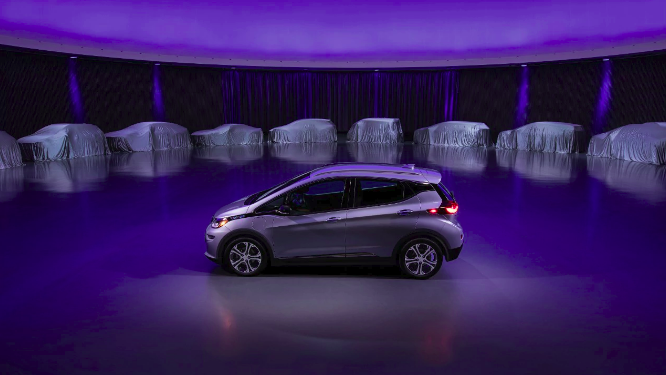 In an oil market that is still struggling to overcome a multi-year slump, the advent of the mass-market electric car is a concern for oil firms – and it has implications for the offshore industry, which has already been hit hard by the downturn in oil prices. A future with more electric cars would be a future with a declining market share for oil.
That possibility appeared to move closer on Monday, when General Motors' chairman and CEO Mary Barra announced that her firm – the maker of the Hummer, the Corvette and the Suburban – "believes in an all-electric future." She says that GM will add two more electric vehicles to its lineup by 2019 and at least 20 more by 2023. Mark Ruess, GM head of product, told Wired that the automaker will phase out its gas- and diesel-powered vehicles gradually in different markets. That may become a regulatory requirement in the UK, France, Germany, Norway, India and China, which have all indicated that they will require zero-emissions vehicles in future decades. GM sells more cars in China than in its home market.
The unexpected shift puts GM in the company of Volvo, Jaguar, Land Rover, and Aston Martin, which have all made plans to go all-electric. But GM is in a much different category, a 10-million-car-per-year behemoth with a century-long legacy of making gasoline-fueled cars. Its sheer size could give it an advantage in the transition to electric vehicles: analysts suggest that its existing supply chain, dealer network and sales volume could give it the economies of scale needed to make electric vehicles cost-competitive with gasoline-fueled cars.
As GM and other automakers make moves to compete for a growing electric vehicle market, the oil industry is adapting to the possibility of declining market share and soft demand growth. In July, Royal Dutch Shell CEO Ben van Buerden said that his firm has adopted a "'lower forever' mindset" regarding the price of oil, with a long-term strategy to be "fit for the forties." With electric cars on the rise, van Buerden expects that the need for fossil fuels is going to plateau as early as the 2030s – much sooner than predicted by organizations like the International Energy Agency. In keeping with this forecast, Shell intends to invest another $1 billion per year on new energy sources like biofuels and hydrogen fuel cells, and is advancing gradually into renewable electrical power.