Fujairah Port Blames Passing Tankers for Chronic Oil Spills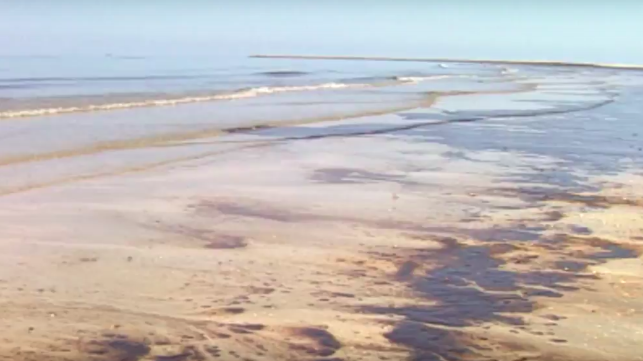 The port of Fujairah has been plagued by oil spills washing onto its shores for years, and the port authority suspects that the latest incidents may be caused by deliberate dumping by passing tankers.
"The recent spills have been caused by tank cleaning by passing ships," said the port's general manager, Captain Mousa Murad, speaking to the UAE's The National. "Especially when tankers change from one product to another."
Captain Murad called for increased maritime surveillance to deter violations. Hundreds of tankers pass by the UAE each month on their way to and from Persian Gulf loading terminals, and Murad suggested that more resources are needed to monitor for illegal dumping. He discounted the possibility that the spills came from ship-to-ship transfers, which were a source of pollution in the Persian Gulf for many years.
Tank cleaning for modern crude tankers is generally carried out by crude oil washing, in which the cargo itself is sprayed onto the tank walls to clean off residues. Before MARPOL Annex I took effect in the early 1980s, crude oil tanks were often washed with water, which was pumped into slop tanks or put directly overboard. Water is still used for tank cleaning, but generally as a preparatory step before entering a tank for inspection or maintenance, not as a routine cleaning method between cargoes.
Unsegregated ballast - water pumped into cargo tanks and then discharged at the end of the ballast voyage - is one remaining source of oil releases from tankers, though there are strict limits on the amount of oil allowed in the discharge water. Modern tankers with segregated ballast tanks have less impact from this practice. Regardless of the source, pumping petroleum-laden effluent over the side is a MARPOL violation, with serious legal consequences in some jurisdictions.