French Tourists Airlifted to Safety as Tour Boat Grounds in Norway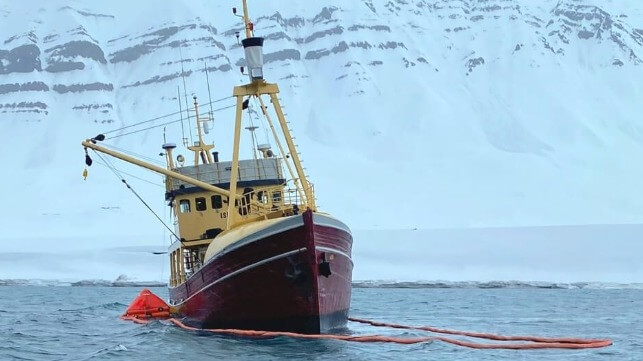 A small tour boat operating Norway's extreme north near the Arctic went aground on Monday, May 22, prompting an air rescue for the tourists as the vessel assumed a strong list. The governor of the Svalbard region, an archipelago lying between Norway's mainland and the Arctic, reports that everyone was safely evacuated and that there is no significant damage expected to the environmentally sensitive region. Approximately 65 percent of the region is projected by law.
The vessel MS Isbjørn 2 (79 feet long) registered in the UK, departed Longyearbyen, Norway on May 21 with 11 French tourists and a crew of four. The vessel grounded late on Monday near Borebukta in Isfjorden. The decision was made to launch a rescue operation at 22:30 as the vessel was reported to be listing and continuing to take on water.
The governor's helicopter was used to airlift the 11 passengers who were transported back to Longyearbyen. They are reporting that no one was injured during the evacuation.
The crew remained aboard the vessel which was initially thought to be hard aground, but at high tide overnight they were able to pull the Isbjørn 2 free. The Norwegian Coast Guard reports that underwater cameras were then used to examine the hull and despite reports of water infiltration, they said there is no severe damage. Oil booms had also been struck with some reports that there was an oil leak, while the governor says there was no significant oil leak.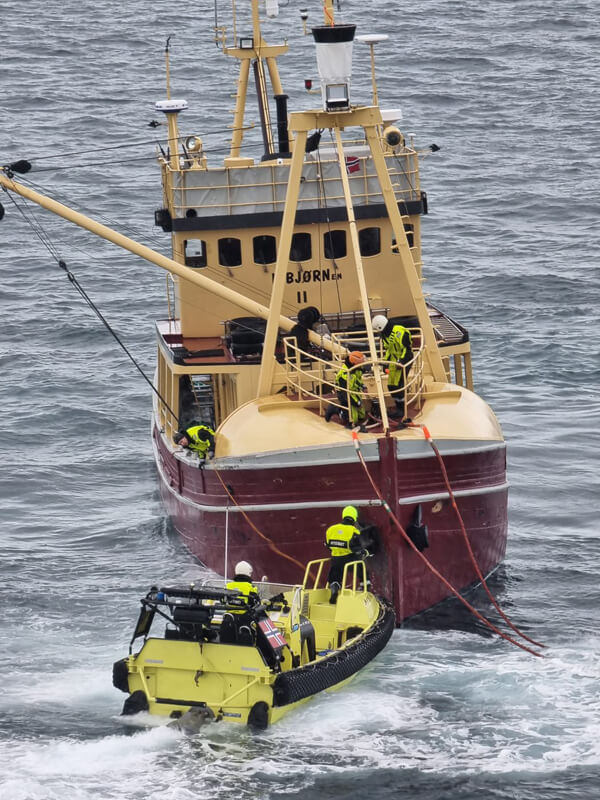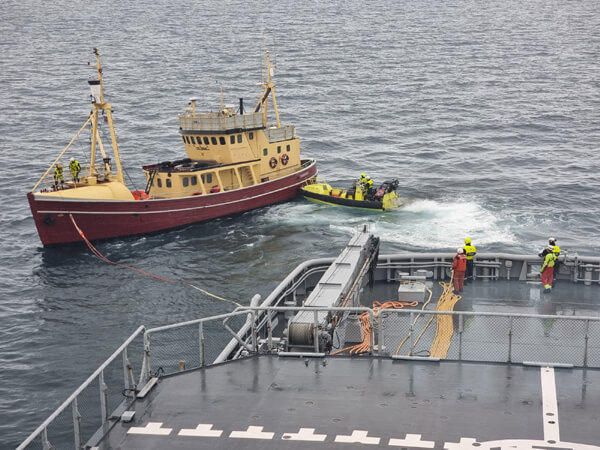 Norwegian authorities report the vessel was successfully floated and towed back to port (Kystvakten)
Late today, the vessel reached Longyearbyen where it is now moored. The Norwegian Maritime Authority was awaiting its arrival to begin its investigation.
Tourism is popular in the environmentally sensitive region with the mayor telling Norwegian broadcaster NRK that there are many vessels transporting passengers in the region. He said that sometimes they go as close as possible to land to see the wildlife which creates dangerous navigation.
The authorities are warning that large areas in Svalbard remain unmapped adding to the difficulties of navigating. The large ice formations make exact mapping difficult while many areas used older methods for mapping that are less precise. Reports are saying that this is not the first incident in the area while calling for efforts to improve mapping in the region.