Freight Industry Blockchain Standards Under Development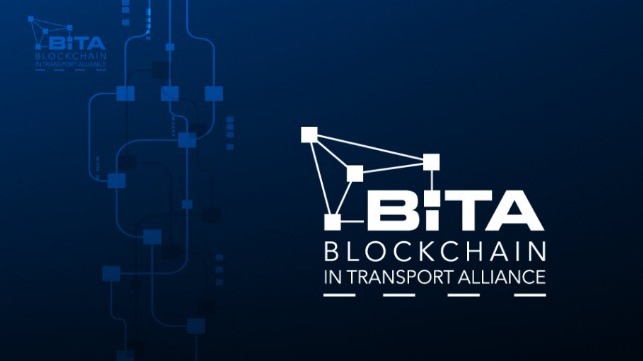 The Blockchain in Transport Alliance (BiTA), a consortium of trucking, shipping and logistics companies formed in August 2017, plans to have standards for the development of blockchain applications published this year.
Blockchain is a term used to describe a shared digital ledger – essentially blocks in a chain – that relies on the consensus of all individuals in a given network to operate and, more importantly, modify. As such, falsifying data in the blockchain is next to impossible.
The standards aim to encompass BiTA standards will address smart contracts, freight payments, asset maintenance and ownership history, chain of custody of freight, and other issues facing the industry. "Having a trustless and accurate record of asset history is imperative to ensuring compliance with safety-standards and helps asset buyers know the complete history of an asset from the time it leaves the factory floor," says BiTA.
This week, Canadian logistics company Purolator announced that it has joined BiTA. Ricardo Costa, Vice President and Chief Information Officer, Purolator, said: "The applications for blockchain are endless and will provide the shipping and logistics industry with never-seen-before benefits. This is because the technology enables complete end-to-end visibility into the entire life cycle of a shipment transaction and all its connected parts. For example, vendor management, loss prevention and security, and billing and payments are just some of the transportation areas that blockchain can be applied to."
Also recently joined is Chainworks, an independent Blockchain advisory, development and B2B products firm, and ThreatAdvice, a provider of cybersecurity education, awareness and threat intelligence.

All companies within BiTA share a unified mission of developing a standards framework, educating the market on blockchain applications and encouraging the use of technology applications through exemplary implementation. "Members of BiTA understand that blockchain isn't just an industry disruptor, it's technology that will revolutionize the way people do business. Blockchain offers the opportunity to solve for transparency and create efficiencies across the industry, and BiTA wants to usher in this change in a uniform way that will benefit the entire industry."
In May 2017, Deloitte tweeted that 10 percent of global GDP would be built on top of blockchain applications.