France Reserves Right to Intervene in STX Yard Sale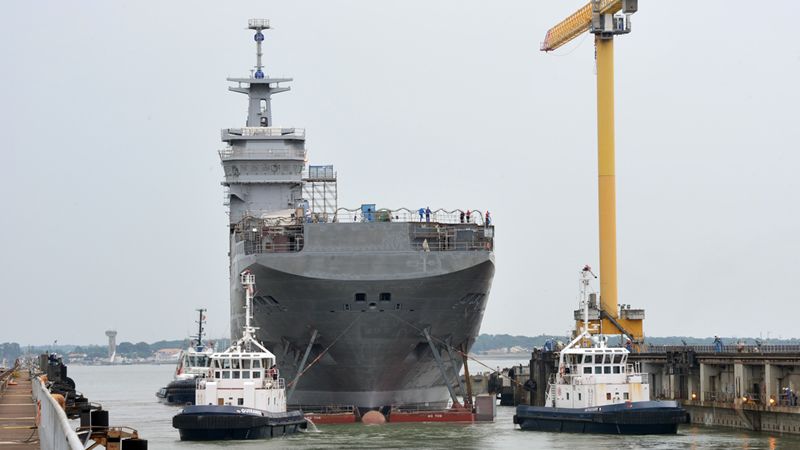 In an interview published Friday, French secretary of state for industry Christophe Sirugue said that the French government will use "all the levers it has at its disposal" to ensure its objectives are met for the upcoming sale of cruise ship and warship builder STX France.
STX France is a strategic facility for the French Navy, and to protect the national interest, the government holds the right to veto the sale of a controlling stake if it does not approve of the buyer. Italian conglomerate Fincantieri is the sole bidder for a 66 percent share in the naval and cruise ship yard, which is up for sale as part of the bankruptcy proceedings for South Korean shipbuilder STX. Sirugue told the paper Les Echos that the French government wants to see a "European solution" to the question of the yard's ownership, and that Fincantieri's bid is broadly in line with this goal.
Sirugue has twice suggested that France will not enter the bidding directly. However, on Friday he indicated that while his office intends to work with a private buyer to reach a suitable arrangement, he would not "dismiss any option on principle." He also indicated the possibility of a minority stake for naval defense firm DCNS, which is controlled by the French government, and said that DCNS has been in talks with Fincantieri about taking a share.
Fincantieri extends timeline to buy shares in Vard
Fincantieri is also looking to purchase all remaining equity in Singapore-listed shipbuilder Vard Holdings in a bid to take it private. The Italian shipbuilder already owns 55 percent of Vard's shares, and Vard says that integrating more fully with Fincantieri will give it better access to capital.
The offer was due to close on December 29, but Fincantieri postponed the deadline to January 12. The firm will have to reach the Singapore Exchange's 90 percent ownership threshold to begin a delisting.
Vard has five shipyards in Norway, plus two in Romania, one in Brazil and one in Vietnam. It has historically focused on offshore vessels, but with the downturn in the oil and gas market it has also begun taking orders for cruise ships – Fincantieri's main area of expertise.