FPSO Ichthys Venturer Arrives in Australia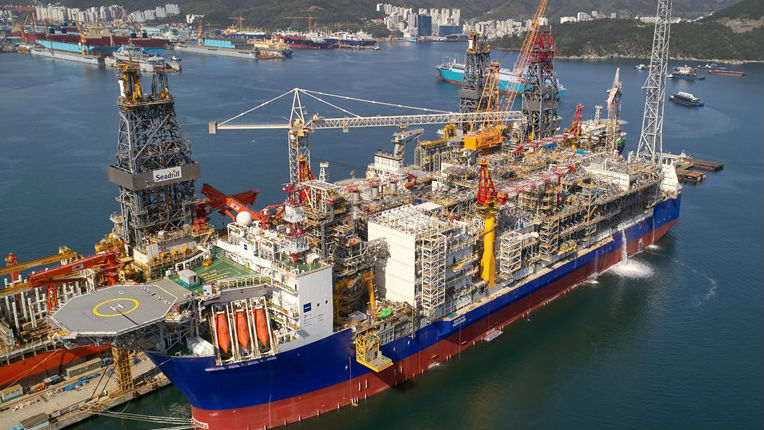 The FPSO for the Inpex-operated Ichthys LNG project has arrived in Australian waters.
The 336-meter (1,200-foot), weather-vaning facility, named Ichthys Venturer, will be permanently moored in the Browse Basin, approximately 200 kilometers (125 miles) off the northwest coast of Australia. The 26-day tow involved a 5,600-kilometer (3,500-mile) journey from Daewoo Shipbuilding and Marine Engineering in South Korea.
The Ichthys Venturer is one of the largest and most advanced offshore facilities of its kind in the world, and it can accommodate up to 200 people. It is designed to hold 1.12 million barrels of condensate and operate for 40 years in a cyclonic environment.
The FPSO joins the Ichthys LNG Project's Central Processing Facility (CPF) – the Ichthys Explorer – the world's largest semi-submersible platform that was recently moored in the Ichthys field in 250-meter deep waters. The CPF was built by Samsung Heavy Industries.
The Ichthys LNG project is expected to produce up to 8.9 million tons of LNG per annum and 1.65 million tons of LPG per annum, along with approximately 100,000 barrels of condensate per day at peak.
Inpex, as operator, has a participating interest of 62.245 percent) alongside major partner Total (participating interest: 30 percent) and the Australian subsidiaries of CPC Corporation, Taiwan (participating interest: 2.625 percent), Tokyo Gas (participating interest: 1.575 percent), Osaka Gas (participating interest: 1.2 percent), Kansai Electric (participating interest: 1.2 percent), JERA (participating interest: 0.735 percent) and Toho Gas (participating interest: 0.42 percent).
The Ichthys Venturer's departure from South Korea: