Founding Chairman of South Street Seaport Museum Passes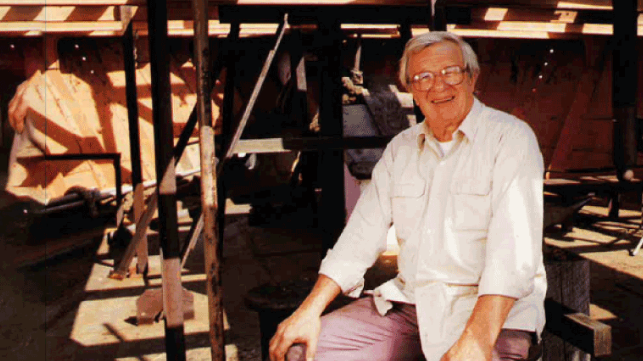 The South Street Seaport Museum announced Friday the passing of its founding chairman, Jakob Isbrandtsen, a prominent figure in American shipping and a dedicated advocate for the preservation of New York's maritime history.
According to the museum, Isbrandtsen and founding president Peter Stanford were responsible for the institution's beginning and its success. Isbrandtsen financed the purchase of the windjammer Wavertree, the museum's first ship, and he arranged the real estate deals that allowed the museum to buy Schemerhorn Row, a historic trading district located just a few blocks north of Wall Street. These transactions resulted in the preservation of what is now the iconic South Street Seaport Historic District.
Capt. Jonathan Boulware, the museum's current president and CEO, says that Isbrandtsen was also an inspiring leader. He made his mark in the boardroom - he once ran the largest cargo and passenger line between the U.S. and the Mediterranean, American Export-Isbrantsen Lines - but at the museum, he put his time and effort into restoring the Wavertree, a project that promised only "long hours, dirty work, no pay." He was often the first one aboard in the morning to start the day's work and the last to leave, according to Capt. Boulware.
Though he has passed, that effort continues. With the help of the City of New York, Wavertree underwent an extensive restoration in 2015-16, and volunteers still provide the day-to-day work of maintaining her in top shape.
The Isbrantsen family have asked that in lieu of flowers, donations be made to the Wavertree at the South Street Seaport Museum or to the Storm Trysail Foundation.