Fishing Boat Fire Closes Port for Days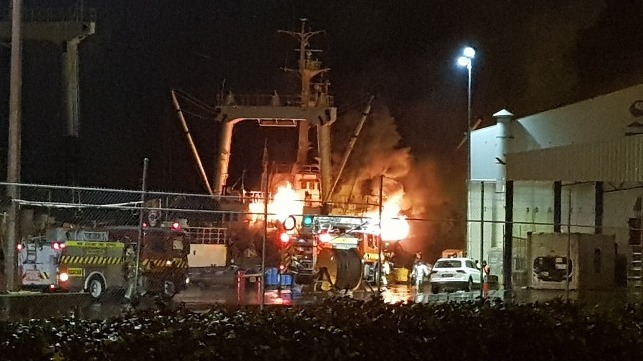 Five days after a fire broke out aboard the fishing vessel Dong Won 701 at the port of Timaru, South Canterbury, responders are still working to extinguish the last of the flames.
The Korean-owned Dong Won caught fire at a pier in Timaru on Monday night. All 60 crewmembers on board managed to escape the vessel safely, though several instances of smoke inhalation were reported.
As of Tuesday, burning nets and fuel continued to hamper firefighting efforts, and rather than risk impairing the vessel's stability by flooding her with firefighting water, responders opted to let the blaze burn itself out while providing boundary cooling of the hull. One of the harbor's two tugs assisted this effort with its firefighting monitor.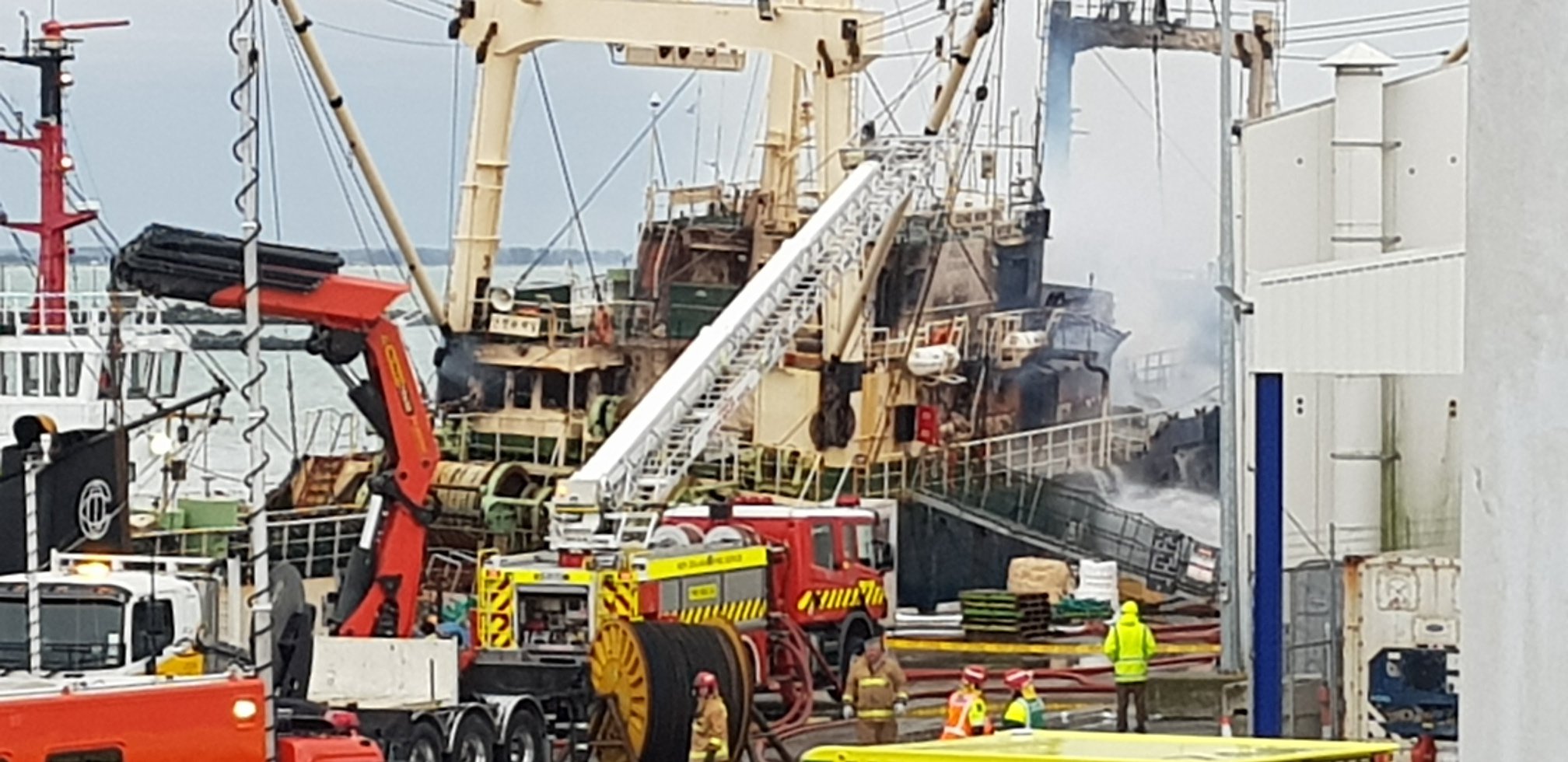 Courtesy Timaru Seafarers' Centre / Facebook
As a precautionary measure, the local port operator closed the harbor while the fire continued. It was not able to resume marine operations until Thursday, when it used its other harbor tug to bring in the boxship Jeppesen Maersk. As of Friday afternoon (local time), the geared boxships Searuby and Shangsi, the freighter Longview Logger and the cement carrier Buffalo had arrived in port.
On Friday, two fires were still burning on board the Dong Won 701, according to Fire and Emergency New Zealand's manager for South Canterbury, Steven Greenyer. One blaze was in the hold and another continued towards the bow. According to Greenyer, 20 first responders were on scene and working to starve the fire of oxygen. "We're using a sealing agent to seal up doors and any holes so we can starve the fires of air, and then they're more likely to go out," he told local outlet Voxy. One tug remained on scene to cool the hull with a fire monitor.
The circumstances behind the accident are not yet known. New Zealand's Transport Accident Investigation Commission (TAIC) inspectors are still waiting to board the vessel and begin searching for the fire's cause.