First Ship-to-Ship Transfer of LNG in The Bahamas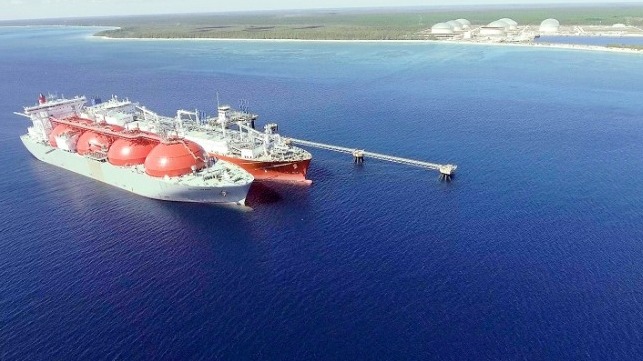 Excelerate Energy and Equinor Energy completed the first ever ship-to-ship transfer of LNG in The Bahamas earlier this month.
Using Excelerate's floating storage regasification unit (FSRU) Exemplar and Equinor's LNG carrier Arctic Voyager, a full LNG cargo was transferred using the double-banked LNG transfer system while moored at Equinor's South Riding Point storage and transshipment terminal. Exemplar was delivered in 2010 and has a capacity of 150,900 m³ LNG.
Excelerate conducted the industry's first commercial ship-to-ship transfer of LNG in 2007. Excelerate recently completed its 1,500th commercial ship-to-ship transfer on February 3, 2019, at the Engro Elengy Terminal in Port Qasim, Pakistan. To date, Excelerate has successfully transferred over 170,900,000 cubic meters of LNG using its ship-to-ship protocol. Of the 1,500 operations, over 1300 have been with third-party vessels.