First Gulf of Mexico Offshore Wind Auction Flops
Two of three sites attracted no bids, and the third will not be used for at least a decade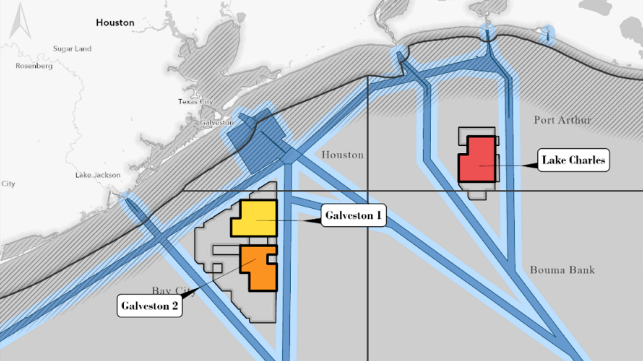 The Biden administration held its first-ever auction for offshore wind lease areas in the Gulf of Mexico on Monday, and it was far from a success. Auctions on the East Coast and West Coast have drawn lively bidding and secured billions of dollars in lease payments, but this round drew little interest.
The auctions offered new opportunities in a new region, but the Gulf's characteristics do not fit the standard development template. The Gulf Coast has low electricity prices, no state purchase mandates, slower wind speeds, and high hurricane risks. These factors require different project design and engineering considerations, and may favor a different go-to-market strategy. Instead of selling the electricity to a utility, industry experts say, the developer could use it to make green hydrogen for petchem plants. But at a time when soaring interest rates and input costs are forcing wind developers to rethink some of their most promising projects, a new hydrogen business model appears to be a difficult sell.
In the initial auction round, DOI attempted to sell off three different lease areas, including two parcels off Galveston totaling 200,000 acres and an additional parcel off Lake Charles, Louisiana, totaling about 100,000 acres (image above). The department estimated the total nameplate power potential of these sites at about 3.7 GW, roughly equal to four nuclear power plants.
The market showed little interest. Irish utility RWE bid successfully for the Lake Charles site, paying just $5.6 million for an area with 1.2 gigawatts of estimated wind potential. Conspicuously absent were the oil majors with wind divisions, like Shell and Equinor, which would be well-placed to build and operate in the familiar waters of the Gulf offshore sector. No one bid for the two tracts off Galveston.
By comparison, last year's East Coast lease auction for sites off New Jersey - where the state government requires the purchase of renewable power - brought in more than $4 billion in bids from the biggest names in the business.
RWE told the New York Times that it isn't sure yet how it plans to use its new Lake Charles site. It has time to decide, as the soonest it would plan to have an operating facility there would be in the mid-2030s.