First Cheniere LNG Cargo Arrives in Japan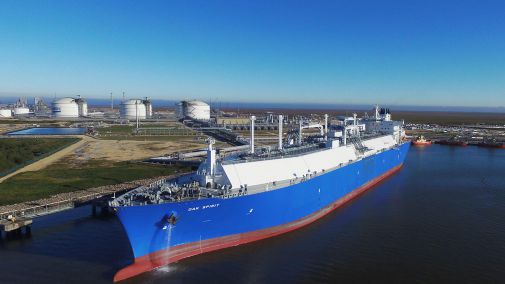 Jera, the world's largest LNG buyer, says that the first liquefied natural gas cargo produced in the lower 48 U.S. states has arrived in Japan. Jera bought the cargo from Cheniere Marketing, the U.S. LNG producer's spot market and trading division, and it took roughly one month from its loading to arrive at the Joetsu LNG Terminal of Chubu Electric Power Company.
Utilities Chubu and Tepco formed Jera last year to leverage their joint purchasing power. Jera says that the purchase of American LNG will contribute to a stable energy supply in Japan through the diversification of procurement regions and LNG price indices: most LNG spot market pricing is linked to oil price benchmarks, but Cheniere prices its LNG based on the Henry Hub gas price, which is low and stable thanks to an abundant U.S. supply.
While the shipment is an important first for U.S. gas exports in the modern era, it is far from the first LNG to arrive in Japan from the United States: over a 50-year period, about 1,300 cargoes from ConocoPhillips' Kenai LNG facility were sold to Japanese buyers.
Going forward, JERA says that it will establish a procurement portfolio that can respond to changes by increasing its procurement ratio of LNG which is free from destination clauses, through projects such as the Freeport LNG Project in US. Many of the world's largest sellers – notably market leader Qatargas – sell LNG on a delivered basis, and the buyer does not own the gas until it arrives. This restriction, known as a "destination clause" in the sale and purchase agreement, is under review by Japanese antitrust regulators to determine whether it is an anti-competitive practice.