First American LNG Arrives in China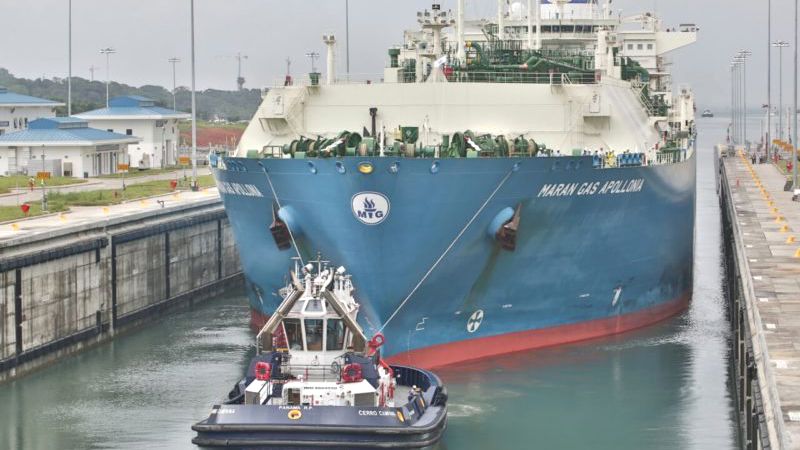 AIS tracking data show that the first LNG tanker to transit the expanded Panama Canal, the Maran Gas Apollonia, has arrived at a facility near Hong Kong – making it the first vessel to carry American liquefied natural gas from Cheniere's Sabine Pass facility to China.
The Apollonia loaded cargo in Louisiana around July 20 and transited the expanded Panama Canal locks on July 26, inaugurating a new era of energy trade between Atlantic and Pacific. The U.S. Energy Information Agency believes that this transit is the first of many to come, raising the potential for a de-regionalization of the natural gas trade with easy access from the Gulf Coast to the western Pacific. The voyage to Japan is now two weeks shorter, the EIA calculates, and the time savings is even greater to ports on South America's west coast.
With so many markets opening up, and with gas priced at relatively low Henry Hub rates, the EIA believes that America could become the third largest LNG producer in the world by 2020 – a sea change from conditions ten years ago, when energy firms were building LNG import terminals instead. The agency foresees as much as 35 mtpa of LNG passing through the canal in the early part of next decade.
Sabine Pass' first liquefaction train has been in commercial operation since May (with first commissioning cargoes departing in February). Shell has a long-term contract for 3.5 metric tons per annum and the cargo on the Apollonia was one of its shipments.
Sabine Pass has 4.5 mtpa of capacity in operation and is already commissioning of its second LNG train (of six total). Cheniere believes that it will ship its first cargo from the second train at the end of the month.