Ferry Grounds in Calais Harbor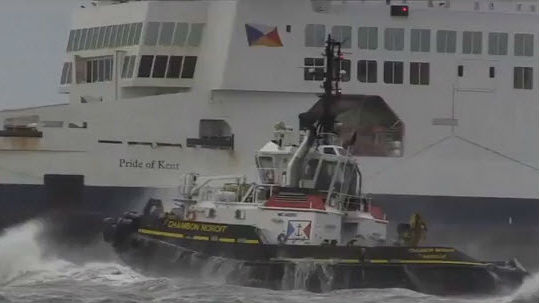 A grounded P&O ferry with 316 people on board has now been refloated and all the passengers disembarked.
The Dover-bound Pride of Kent ran aground on a sand bank on Sunday in Calais harbor in France during bad weather. No injuries have been reported
The ferry was refloated as the tide came in with the assistance of two tugs.
A spokesman for P&O Ferries said the company is trying to transfer the 208 passengers to other ferries as soon as possible to continue their journey to the U.K.
P&O operates 20 ferries and carries around nine million passengers a year.