Ferry Allision Leads to Capture of Stowaways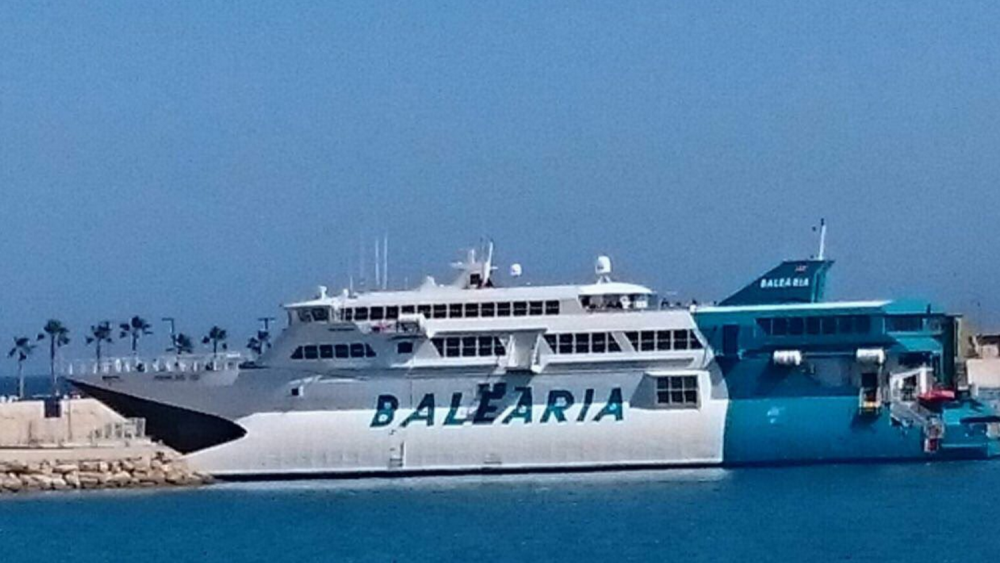 On Monday, the high speed car ferry Pinar del Rio struck a jetty near the entrance to the port of Malaga, Spain, damaging a sponson – and revealing the presence of seven stowaways.
The ferry's 143 passengers were unharmed, but two stowaway migrants were thrown into the water or forced to jump over the side (media accounts vary). The local Guardia Civil rescued the two immigrants and arrested five more. Medical testing revealed that six out of the seven migrants were under the age of 18, and the minors in the group were transferred to the custody of the local child protection authorities.
The Pinar's operator, Balearia, has camceled several sailings to Melilla through May 5, when the ferry Nissos Chios will arrive to fill in for the Pinar. The firm will inspect the damage to the Pinar's hull and open an investigation into the incident. Initial reports suggest that an electrical fault led to loss of control.
The Pinar is one of several "melilleros," the ferries that connect the tiny North African outpost of Melilla with mainland Spain. Madrid governs Melilla and Ceuta as "autonomous cities," but they are surrounded by Moroccan territory (and are claimed by Morocco).
Both enclaves are protected by tall border fences, which mark the EU's only land borders with Africa. Migrants from sub-Saharan Africa and elsewhere routinely succeed in crossing or bypassing the fences in order to claim asylum. In January, about 1,100 migrants stormed the fence at Ceuta, injuring ten guards; all but two were immediately deported to Morocco, a procedure that bypasses the normal EU immigration proceedings.
Migrants with greater financial resources reportedly favor the use of fake or borrowed Moroccan passports to get past the city-states' border checkpoints. Both methods are attractive given the risks of the next-best alternative, the maritime route from Libya to Lampedusa, which comes with the possibility of abuse at the hands of human smugglers and a high fatality rate from accidents at sea.