Feds Bust Eel-Smugglers in Maine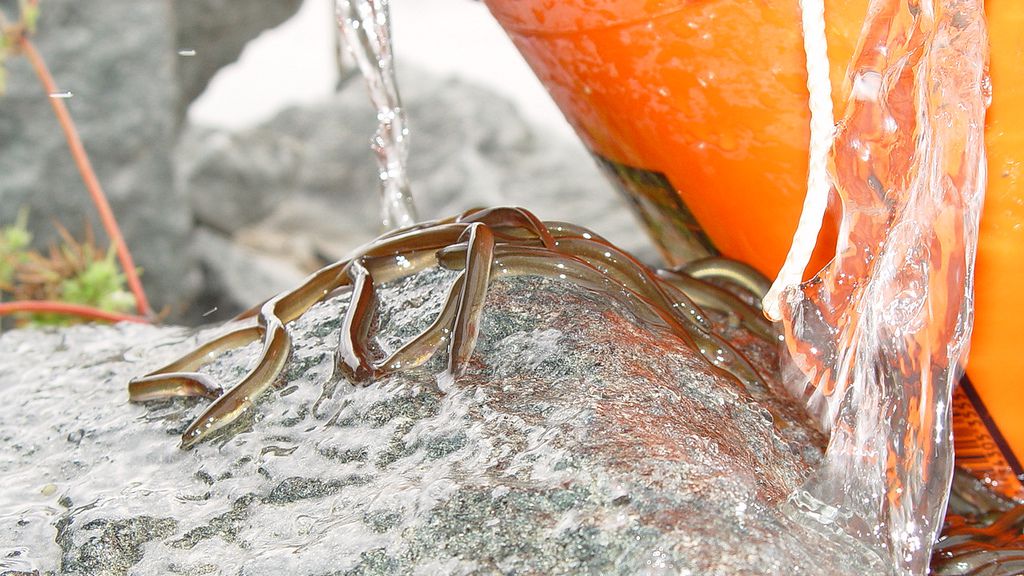 Maine is one of only two American states with a baby eel fishery. The tiny "elvers" or "glass eels" have become very valuable in recent years, fetching $1,300-$2,000 per pound. Maine's fishermen caught about five tons last year, almost all destined for Asian markets, where they are raised to maturity at fish farms and sold for food.
The high per-pound value of elvers makes them an important resources for Maine's fishermen, but it also makes them vulnerable to poaching. A new swipe card system instituted by Maine's Department of Marine Resources has cut into poachers' profits by tracking each fisherman's catch, but investigators are still prosecuting more elver traffickers – many of them in the business of above-board, legal fisheries brokerage.
In October, Portland eel dealer Yarann Im pled guilty to charges of illegally smuggling 480 pounds of elvers out of the country, and may face up to five years in jail and fines of up to $100,000. Im's illegal catch was worth more than five times that amount. In March, commercial elver dealer Willam Sheldon (dba Kennebec Glass Eels) was charged with conspiring to transport illegally harvested baby eels across state lines. Sheldon pled not guilty, but if convicted, he could face a sentence of up to five years in prison and a fine of up to $250,000. Sheldon first gained media attention in 2013-2014, when he handled about one quarter of the state's legal glass eel catch, but authorities already suspected that he was also trading in illegally-obtained elvers from South Carolina, Maine and Virginia (a state which does not permit elver fishing).
Sheldon's indictment is a result of a U.S. Fish and Wildlife Service investigation called "Operation Broken Glass." To date, the operation has obtained guilty pleas from 11 suspects involved in the trafficking of a total of nearly $3 million worth of elvers.
Not all of the recent arrests are high-profile smugglers. On Friday, Massachusetts resident Joseph Starratt was arrested in Maine and charged with possession of 16.5 pounds of illegally harvested baby eels. This year's wholesale price for elvers is in the range of $1,300, putting the value of the eels at about $22,000. "This case shows that the big bucks associated with this fishery will still tempt some to violate the law," said Greg Sirpis, the chairman of Maine's Operation Game Thief Board.