Explosion Recorded Near Argentine Submarine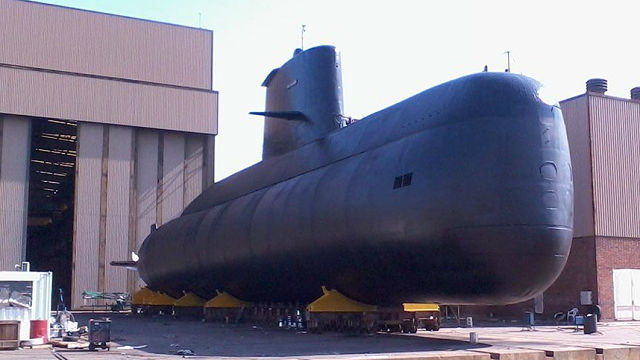 More than a week has passed since the last communication was received from the Argentine Navy's missing diesel-electric attack submarine ARA San Juan.
The Argentine Navy has now said that a catastrophic explosion was recorded in the area where the submarine went missing on November 15 with a crew of 44 on board.
The submarine was not equipped with nuclear weapons, and the source and nature of the explosion are not yet clear. The Comprehensive Nuclear Test Ban Treaty Organization has supplied corroborating information about the explosion.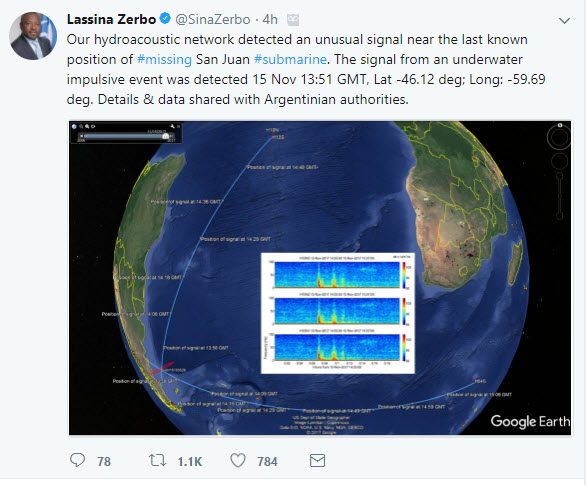 Cmdr. Erik Reynolds, a spokesman for the United States Navy, said that American analysts had ruled out the possibility that the "hydro-acoustic anomaly" could have been caused by volcanic or seismic activity. "For the United States, this is still a search-and-rescue mission," he said. "We're still presuming that they're alive."
Search efforts are now focused around where the explosion occurred – an area with a radius of about 77 miles. Experts believe that if the submarine is intact, the crew might have enough oxygen for seven to 10 days.
Family members are reporting concerns about the seaworthiness of the submarine. Itatí Leguizamón, 29, the wife of Germán Suárez, 32, an engineer on the submarine, has told media that the crew had been worried about the maintenance of the vessel.
San Juan is a German-built TR-1700 attack sub, launched in 1983. She had a mid-life overhaul in 2014 involving repairs to her diesel engines and generators. New battery computers were installed, along with new periscopes and communications equipment. According to news reports at the time, the engine work required cutting San Juan in half.