Europe's Shipbuilding Industry Under Threat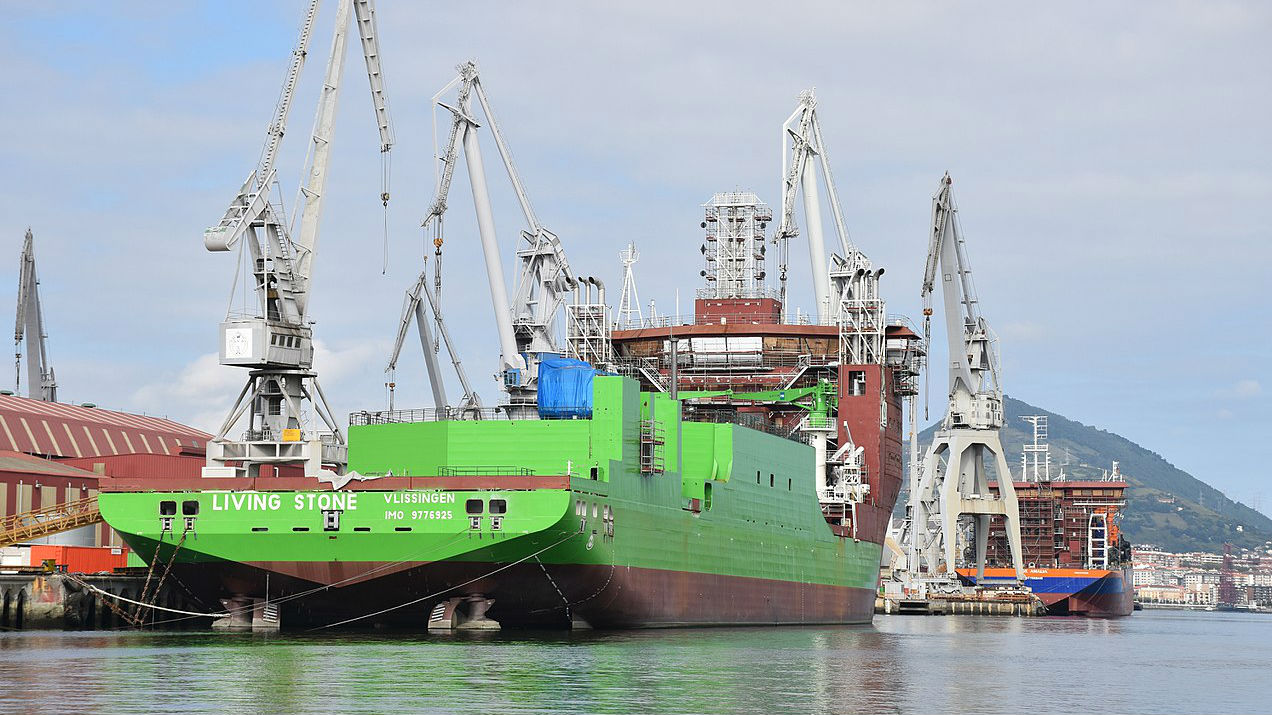 A holistic industrial strategy for the European maritime technology sector is urgently needed, according to an E.U.-sponsored study.
The Study on New Trends in Globalisation in Shipbuilding and Marine Supplies – Consequences for European Industrial and Trade Policy found that individual shipbuilding nations in Europe seem too small and too weak to cope with competitive pressure from Asia, where countries have a targeted national shipbuilding strategy. Hence, only a clear targeted E.U. shipbuilding policy offering an integrated and unified approach towards international competition will help Europe to cope with its competitive and societal challenges.
As an individual shipbuilding and maritime technology nation, Germany follow Korea, China, the U.S. and Japan in fifth position. Germany is followed by Norway in sixth position. The U.K., Italy and France follow in eighth, ninth and tenth position respectively.
During 2015-2016, the ordering of commodity ships and offshore vessels has seen a dramatic reduction, which has affected the big shipbuilding nations in Asia, in particular, and put large parts of their industry at stake. In contrast, Europe has moved into a more comfortable position over the last three years when looking at the value of their shipbuilding orderbook because of its concentration on special high-tech and high value ships. Although the European equipment industry benefits from this situation, they also suffer from a decreasing demand from the Far East and other parts of the world as a result of the lack of orders in these regions.
A long-term demand for shipbuilding is still forecast, but for the near to mid-term, 2016-2025, the need for new orders for the commodity ship types is expected to remain very low. According to the study, the next 10 years will determine whether the European shipbuilding and marine supply chain industry can survive and grow or will decline and fail. Strategic moves of overseas countries towards their own shipbuilding and maritime equipment industries, characterized by more local content requirements, more protective national shipbuilding policies, more financial support and subsidies, and uneven implementation of environmental regulations will create even bigger challenges for the European maritime technology sector.
Without a holistic industrial strategy specifically designed for the European maritime technology industry, aimed at supporting industrial growth by concrete measures, the future survival of the industry may be seriously at risk, states the report. Strategically, the study also highlights that the European maritime technology sector is needed to keep, in a changing geopolitical world, the control of the maritime domain to guarantee the defense and security of Europe and its citizens.
The study makes a number of recommendations including the creation and integration of provisions catering for the specific interests of the European maritime technology industry into future negotiations of free trade agreements.
Shipbuilding and technology organization SEA Europe's Secretary General Christophe Tytgat says: "This study clearly demonstrates that notwithstanding the current good shape of the European orderbook in value terms, the maritime technology industry in Europe cannot feel safe or be complacent. The study clearly acknowledges that European shipyards or European maritime equipment manufacturers will come under severe pressure over time, due to growing protectionist policies and with China preparing to enter the high-tech ships market sector as a political objective."
The study was produced on behalf of the European Commission by BALance Technology Consulting.