European Ports Set Top 10 Environmental Priorities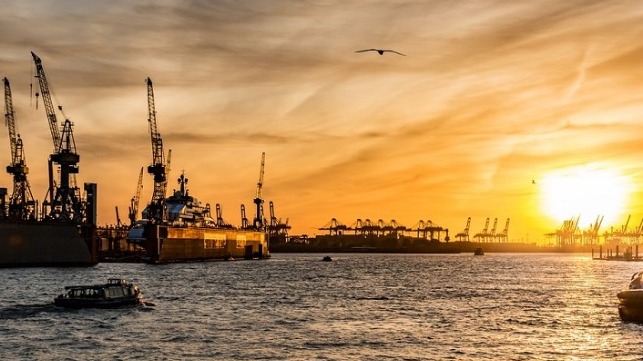 The European Sea Ports Organisation (ESPO) has released its annual Environmental Report which includes member ports' top 10 environmental priorities for 2018.
Air quality has remained the top priority of the European ports since 2013. An increasing interest in relationships with local community, in position 4 of the list, demonstrates that air quality has been increasingly a concern for citizens of port cities and urban areas.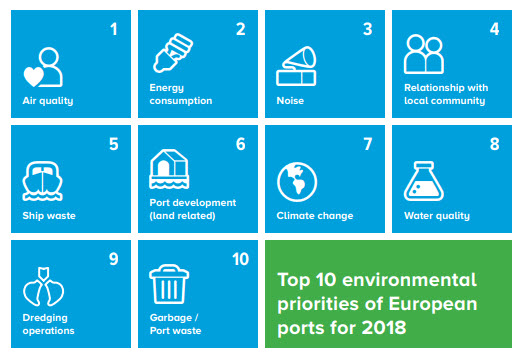 Climate change made it in the Top 10 for the first time in 2017 and climbed to the position 7 in 2018. 80 percent of European ports take climate change in to consideration when they develop new infrastructure projects. Around 60 percent of ports are strengthening the climate resilience of existing infrastructure, and 40 percent have already dealt with operational challenges due to climate change.
Marine litter-related priorities went also higher in the Top 10 list compared to last year. Waste was the most monitored issue, and it increased by 17 percent since 2013.
73 percent of the ports are certified under an environmental standard (ISO, EMAS, PERS), while 68 percent make their environmental report publicly available. On the development of alternative fuels infrastructure, 24 percent provide high voltage shore-side electricity for ships at berth and 30 percent have LNG refueling points. Another 24 percent are currently developing LNG infrastructure.
However, energy tax on electricity has been a significant barrier to the uptake of shore-side electricity for ships, being often the reason why it does not make a strong business case.
The data for the report was obtained from the responses of 90 E.U. ports to the EcoPorts Self Diagnosis Method, a tool developed for identifying and monitoring environmental risk and establishing priorities for action and compliance.