E.U. Allows Warships in Migrant Crisis Response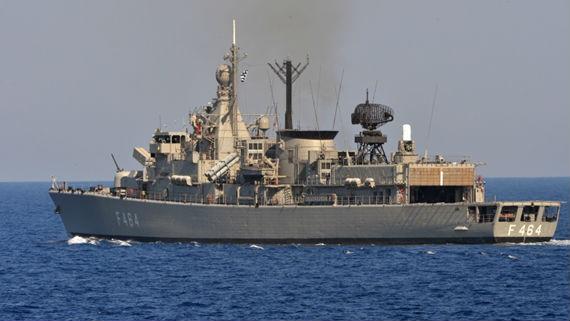 In the latest attempt to stem the steady flow of migrants seeking European asylum, the E.U. will allow the use of warships to detain vessels and illegal human traffickers crossing the Mediterranean. Beginning October 7, Operation Sophia, named after a baby born at sea on August 22, will allow European warships to use all necessary measures to arrest human traffickers and seize vessels.
Operation Sophia's one caveat is that E.U. warships are not allowed to cross into Libyan waters. Operating in Libyan waters would require an agreement from the Libyan government, which is in a state of civil unrest with two factions vying for international legitimacy.
The operation currently involves four ships including an Italian aircraft carrier and four planes, as well as 1,318 staff from 22 European countries.
The first phase of this E.U. operation began in late June as Greek, Italian and Swedish Coast Guard crews struggled to handle the influx of migrant ships transiting the Mediterranean on a daily basis. The phase included reconnaissance, surveillance and intelligence gathering by speaking to refugees rescued at sea to compile data regarding human trafficking networks.
Europe is in the midst of its greatest migrant crisis since World War II as political unrest in Libya and Africa has driven millions of people from their homelands onto often unseaworthy vessels in hopes of gaining European asylum.
Europe has received more than 700,000 asylum applications this year and the Organisation for Economic Cooperation predicts that number will exceed 1 million by December. Nearly 200,000 of those migrants have attempted to cross the Mediterranean this year and more than 2,500 of them have died trying.
The majority of the people crossing the Mediterranean this year have landed in Italy (about 97,000) and Greece (about 90,000). Despite the rapidly rising death toll, migrants are undeterred as they desperately line up hoping they will be the fortunate individuals who complete the journey unscathed.
Though many see the E.U.'s increased effort as a solution to Europe's migrant issues, not everyone is convinced. Human rights activists contend that war, violence and political upheaval are the root of the crisis, not traffickers who will always find a way to illegally transport their desperate clients.