Entering the "Climate Safe" Era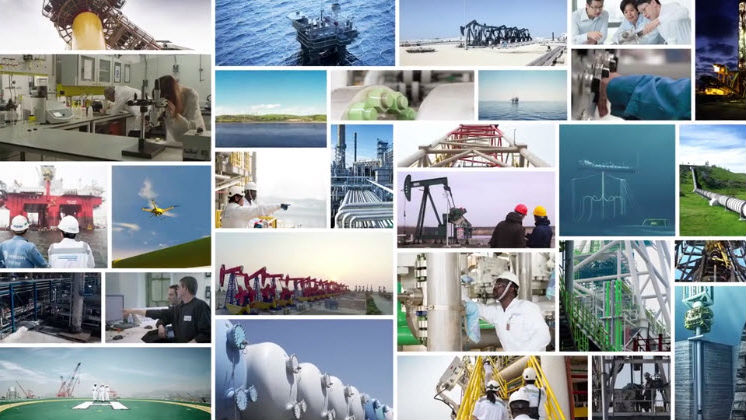 Even as the global economy adds impressively to per capita wealth, inequality will deepen and natural resource constraints will start to have an impact, according to the new Technology Outlook report for 2025 published on Tuesday by DNV GL.
"We will see the first significant shift from a fossil fuel-powered economy towards an era where the world is increasingly powered by renewable energy. This will be an era where more emphasis is placed on energy and resource efficiency and where policy mechanisms are increasingly used to motivate recycling and circular designs," states the report.
Long-term investors are beginning to realize that climate change can undermine the financial performance of their portfolios and are starting to shift investments toward low carbon and "climate safe" activities, the report states. Combined with the effect of regulatory mechanisms, this will drive an accelerated shift of investments away from coal-fired power and the extraction of marginally economic oil resources.
The Energy Mix
Global energy consumption will rise by 20-35 percent over the next 15 years. The share of renewables (particularly solar) in the electric power mix is rising rapidly, while prices continue to decrease. Commercial-scale grid parity for storage plus solar photovoltaics (PV) is possible as early as in 2020. By 2025, onshore wind and solar PV will be the cheapest forms of electricity generation in many countries, diminishing the operating hours of traditional baseload power plants.
The new report forecasts technology developments that support a world with an increasingly diverse energy mix over the next ten years. Cost pressures on the oil and gas industry, the imperative to reduce CO2 emissions, new policy and regulatory measures and expected strong growth in natural gas production are additional factors that drive technology development in the sector between now and 2025.
Geopolitics
Geopolitical relations are increasingly concentrating around the poles of accord and discord, states the report. On the one hand, contemporary geopolitics sets priorities for collective action on global challenges – like global trade, climate change, terrorism, sustainable use of natural resources, and the UNDP Sustainable Development Goals. On the other hand, geopolitical rivalries are on the rise – from the Arctic to the coastal waters of Japan, in the Middle East, and across the former Soviet Union.
Rivalry over access to energy and ever-scarcer natural resources will be a major determinant of geo-political shifts in the world in the coming decade and beyond. The U.S.'s continued pursuit of energy self-sufficiency and relative disengagement from geopolitics have diminished its 'super cop' effect and allowed other geopolitical tensions to fester.
Protectionism and resource nationalism is on the rise, as are competing territorial claims, states the report. This is evident in a broad spectrum of regional tensions and conflicts. Four countries – Denmark, Russia, U.S., and Canada – have made conflicting territorial claims in the Arctic, based on the extension of their respective national continental shelves, a conflict exacerbated by declining summer ice coverage. China, Vietnam, Malaysia, Taiwan and the Philippines are competing for natural resources, territory and transport routes in the South China Sea. The bitter sectarian conflicts and weak governance in the Middle East region is highly sensitive to movements in the oil market.
Getting Smarter With Oil and Gas
Coal, gas, and oil will continue to account for more than 80 percent of global energy output in the next decade. However, driven by the fight against climate change and cost pressures, the fossil fuel industry will have enhanced focus on achieving cost and emission reductions.
The future of oil and gas technology looks increasingly automated, digital and smarter, according to the report, which evaluates the systems and processes that oil and gas and other sectors will deploy by 2025.
According to the report, industry players should expect particular evolutions in subsea production system technology and more efficient drilling and well operations, while autonomous pipeline inspection is expected to increase on- and offshore.
The developing oil and gas technologies forecast to be in operation by 2025 include:
• Fully automated drilling operations
• Simpler and smarter completions
• Smarter subsea tie-ins
• Autonomous inspection of pipelines
• Biodegradable polymers for enhanced oil recovery
• Rigless plugging and abandonment
• LNG as fuel for trucks and railways.
Waste Could be the New Oil
Waste is increasingly being viewed as a resource, and the practice of restoring used products for resale is expanding rapidly. It has been estimated that should economies worldwide successfully move to circular models, then, in addition to positive environmental effects like reducing GHG emissions, more than $1 trillion a year could be generated by 2025, with 100,000 new jobs created over the next five years.
The report is available here.