Eni to Build Industrial-Scale Offshore Wave Power Plants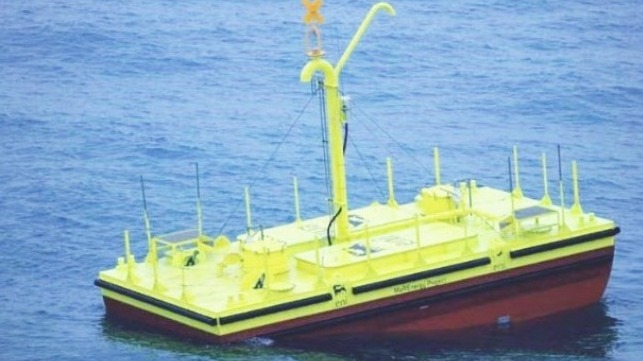 The CEOs of Eni, Fincantieri, Cassa depositi e prestiti (CDP) and Terna have signed an agreement to develop and build wave power stations on an industrial scale.
The agreement seeks to combine the expertise of the collective companies to transform the Inertial Sea Wave Energy Converter (ISWEC) pilot project into a project on an industrial scale. Eni installed the project at its Ravenna offshore site, and it became operational in March. The ISWEC production unit is capable of converting energy generated by waves into electricity and adapting to different sea conditions so as to guarantee a high continuity in energy production.
The pilot plant has been integrated into the world's only hybrid smart grid system featuring photovoltaics and energy storage as well. It reached a peak power output of over 51kW, or 103 percent of its nominal power.
The technology, part of Eni's strategic decarbonization plan, is suitable for powering medium and large offshore assets and, in the future, will enable Eni to convert mature offshore platforms into renewable energy generation hubs.
As part of the new deal, Fincantieri will offer its industrial and technical shipbuilding skills to optimize the executive design, construction and installation phases of the production units.
The first industrial installation expected to be connected to an Eni offshore production site by 2020. The group will also consider extending the technology to other Italian sites and constructing industrial-sized stations that can supply fully renewable electricity, especially near the minor islands.
Eni says wave power stations will be able to make a significant contribution not only to decarbonisation processes both off and onshore, but also they can act as a sustainable support for the reliability of electricity production systems in general, as well as diversification of renewables sources.