E-Methanol Startup Secures Funding for "Hyperscale" Fuel Projects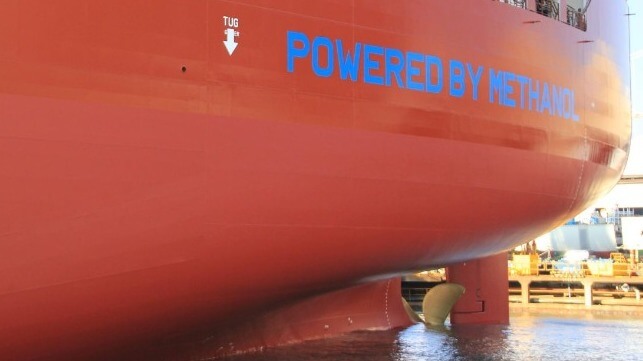 ETFuels, an energy startup based in the UK, has secured a "significant investment" from SWEN Capital Partners. The funding puts the firm closer to its goal of building out the infrastructure to produce e-fuels in vast quantities.
ETFuels envisions in moving ahead the energy transition in shipping with green projects at "hyperscale," without waiting for "more talking and pilots." Its leaders believe that there is a present demand signal for e-methanol, in addition to the growing demand for methanol-capable propulsion systems.
The unspecified investment amount came from SWEN's SWIFT 2 fund, which is focused on decarbonizing natural gas infrastructure.
The firm's development model is "off-grid," skipping power-transmission bottlenecks. It believes it can develop electricity-to-fuel projects at half the price of grid-connected competitors. Many other industrial scale e-fuel contenders also plan to use an in-house electricity supply, like the BP-led AREH green hydrogen megaproject in Western Australia.
"With the costs of carbon capture, renewables and electrolyzers continuing to fall, ETFuels will play a crucial role in decarbonizing shipping," said Lara Naqushbandi, the CEO of ETFuels. "We understand the decarbonization challenges faced by the shipping industry are significant, with question marks over pricing and supply availability at scale, and we are addressing these head-on. Decarbonisation needs to make commercial sense to all parties involved."
ETFuels has been hiring up to expand, including the recent addition of former E.ON Renewables CEO Patrick Woodson as director for the United States. Advisors include Dominic Emery, former chief of staff and head of strategy at BP.
The company has a project under way in Spain with 420 MW of solar power and 120 MW of onshore wind, using captured CO2 provided by cement producer Cemex. It is already taking pre-orders for its e-methanol product. According to Cemex, the project will produce up to 300,000 tonnes of e-methanol per year.