Drillship Leaves Disputed Field in South China Sea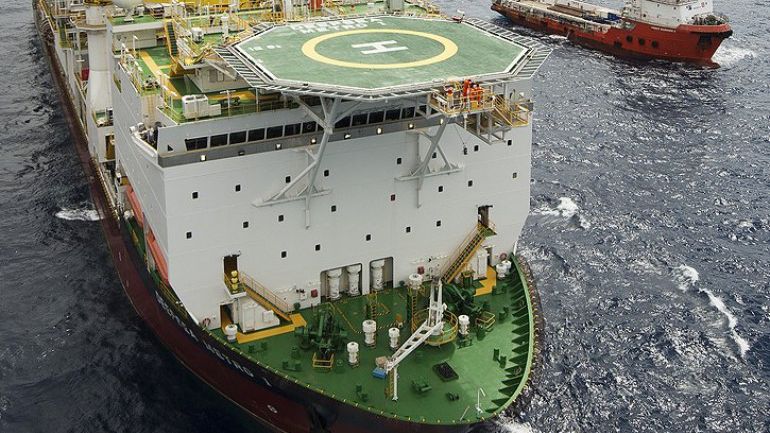 Odfjell's Deepsea Metro I, a drillship contracted by Spanish oil major Repsol to drill for oil and gas in a Vietnamese exploration block in the South China Sea, has departed the area and arrived at the port of Labuan, Malaysia.
China had strongly protested the rig's presence at offshore block 136-03, which lies near Vietnamese-claimed Vanguard Bank. Vanguard is within China's sweeping "nine-dash-line" claim to the waters of the South China Sea (and within Vietnam's 200-nm exclusive economic zone). Despite Vietnam's insistence that it has a right to exploit natural resources in the disputed region, it bowed to sustained Chinese pressure last month and asked Odfjell to halt drilling.
Analysts speaking to the Times noted that Vietnam is not a treaty ally of the United States – unlike the Philippines – and faces uncertainty about whether the U.S. would help it to defend its interests if China should resort to the use of force. Additionally, Vietnam has few allies within Southeast Asia in its attempts to resist Chinese territorial claims.
Repsol said that the abruptly terminated campaign had cost nearly $30 million, and it may have been a missed opportunity: reports suggest that the Deepsea Metro I may have uncovered a major gas reserve near Vanguard shortly before Repsol was asked to halt work. The block is also part-owned by UAE-based Mubadala Development Co. and by Vietnam's state oil firm.
China and Vietnam have a history of tension over E&P activity in the South China Sea. In 2014, they faced off over a Chinese attempt to drill in Vietnamese waters near the Paracel Islands. China deployed over 100 civilian, coast guard and Navy vessels to defend the rig, and a Chinese fishing vessel allegedly rammed and sank a Vietnamese boat during the standoff. Chinese rigs deployed to other areas near the Paracels in 2015 and 2016, raising concerns of further confrontations.