Drillers Ensco and Rowan to Merge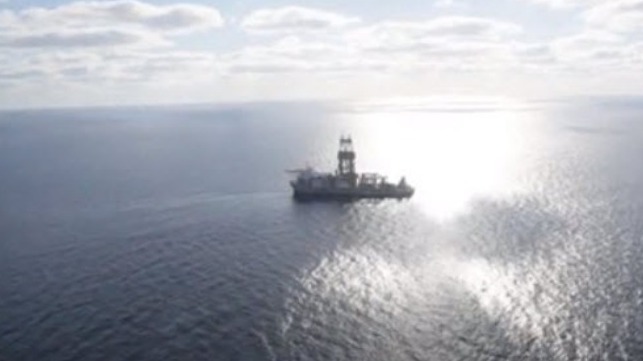 Ensco and Rowan Companies have agreed to merge in an all-stock transaction.
The combined company expects to realize annual pre-tax expense synergies of approximately $150 million, with more than 75 percent of targeted synergies expected to be realized within one year of closing.
The combination will create a leading offshore driller by fleet size, geographic presence and customer base, with 82 rigs (28 floaters and 54 jack-ups) spanning six continents and collectively serving more than 35 customers, including the largest national oil companies, international majors and independent exploration and production companies.
Within the fleet of 28 floating rigs (drillships and semi-submersibles) are 25 ultra-deepwater rigs capable of drilling in water depths of greater than 7,500 feet, with an average age of six years – establishing this fleet among the youngest and most capable in the industry. The combined fleet will also have the second-largest fleet of the highest-specification drillships in the industry, with 11 of these seventh generation ultra-deepwater rigs.
The 54-rig jack-up fleet will include 38 units that are equipped with many of the advanced features requested by clients with shallow-water drilling programs, such as increased leg length, expanded cantilever reach and greater hoisting capacity. Among the combined company's jack-up fleet are seven ultra-harsh environment units and nine additional modern harsh environment rigs.
The combined company will be the most geographically-diverse offshore driller with current operations and drilling contracts spanning six continents in nearly every major deep- and shallow-water basin around the world including the Gulf of Mexico, Brazil, West Africa, North Sea, Mediterranean, Middle East, Southeast Asia and Australia.
The Saudi Aramco partner to the ARO Drilling joint venture has consented to the combination between Rowan and Ensco. Ensco shareholders will gain exposure to the ARO Drilling joint venture and ultra-harsh environment jack-ups, along with a presence in Norway. The combined company is also expected to leverage ARO Drilling's 20-rig newbuild program.
Rowan President and Chief Executive Officer Tom Burke will serve as President and Chief Executive Officer of the combined company. Ensco President and Chief Executive Officer Carl Trowell will serve as Executive Chairman.
The companies anticipate that the transaction will close during the first half of 2019. The combined company will be domiciled in the United Kingdom, where both Ensco and Rowan are currently domiciled, and senior executive officers will be located in London and Houston.
Leslie Cook, principal analyst, Wood Mackenzie, said the announcement comes as no surprise. "What makes a company like Rowan particularly interesting for Ensco is the opportunity to further high-grade their growing portfolio with premium assets and expand their footprint in key markets such as Middle East, Latin America, Europe and the U.S. Gulf of Mexico.
"Once combined, Ensco-Rowan will have the second-largest floating rig fleet, with nearly 90 percent consisting of sixth and seventh generation assets. These are the rigs that are most desired by operators globally, as they offer the best capabilities and flexibilities for various deepwater drilling programs around the world.
"The combined company will also become the largest player in the jack-up sector. Nearly 40 percent of the combined portfolio will consist of ultra-harsh and modern harsh-environment assets."