DP World Looks to Expand in Africa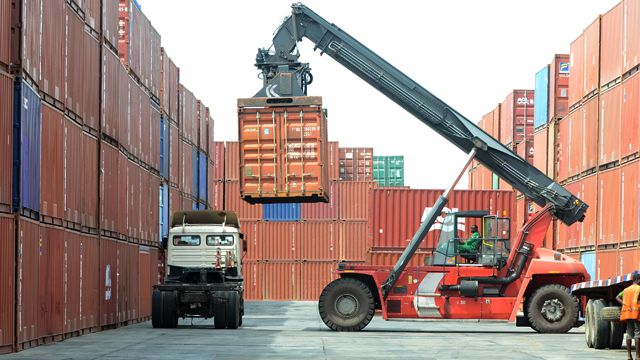 Building on its recent expansion in the Horn of Africa, DP World said Tuesday that it stands ready to work with African leaders to develop ports and logistics infrastructure.
DP World already operates the most advanced port on the African continent at Doraleh, Djibouti, plus two ports in Algeria, one in Egypt and one in Dakar. Last month the firm signed a $450 million, 30-year concession to develop and operate a multipurpose port at Berbera, part of the self-declared Republic of Somaliland. Berbera is strategically located some 150 nm from Djibouti on the Gulf of Aden, and offers access to land-locked Ethiopia, which has the region's largest economy.
DP World's chairman and CEO Sultan Ahmed Bin Sulayem visited several African nations during a tour last week, including Nigeria.
Following a meeting with Akinwunmi Ambode, the governor of the Nigerian state of Lagos, Bin Sulayem said that "the productive partnerships we have forged with governments, especially in Africa, which represents a major part of our network, underlines how public and private sector organisations working together can look to develop the infrastructure needed to support economic growth and attract investment."
"In countries such as Nigeria and others across the continent, senior officials expressed a genuine determination to overcome obstacles to economic development," he added. "We expressed our readiness to support the efforts being made to develop ports and logistics centers."
Beyond ports, DP World recently signed a 25-year concession with Rwanda to develop and operated an exports-oriented logistics center in the capital of Kigali. DP World noted that Rwanda has posted over seven percent GDP growth in recent years.
In a recent report created in partnership with the Economist Intelligence Unit, DP World found that African nations would need to expend about 10 percent of GDP on transportation infrastructure in order to keep up with booming economic growth.