Dockwise Heavy Lift Ship Will Transport USS Fitzgerald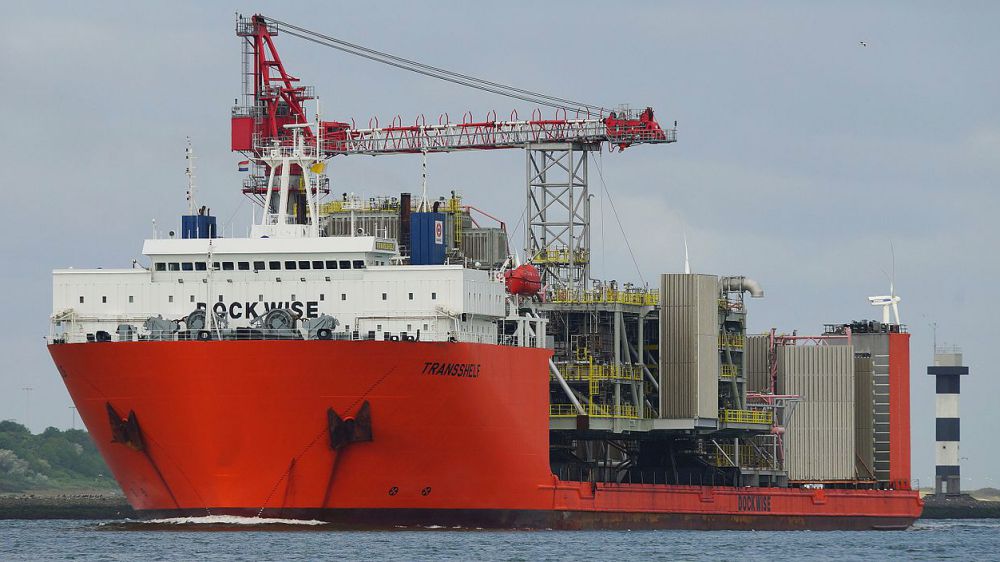 Dutch marine conglomerate Royal Boskalis Westminster announced Wednesday that its Dockwise subsidiary has won a contract from Military Sealift Command for the transportation of the damaged destroyer USS Fitzgerald.
This is not the first contract that Dockwise has received for the transportation of an Arleigh Burke-class destroyer: the firm provided a heavy lift ship to return the USS Cole to an American shipyard after a terrorist attack in 2000.
The Dockwise semi-submersible heavy lift ship Transshelf will load the Fitzgerald in the fourth quarter for transportation to Huntington Ingalls' Pascagoula shipyard, where she will undergo extensive repairs. The Navy says that the damage to the Fitzgerald is so extensive that repairs should be undertaken by a yard that builds Arleigh Burke-class destroyers, like Ingalls Shipbuilding. Navy spokesman Commander Clay Doss said that attempting to restore her capabilities at Seventh Fleet's naval yard in Japan would tie up too much of the facility, and that shipping her back to the U.S. aboard a heavy-lift ship is "more cost effective and safer."
In June, a collision between the Fitzgerald and the container vessel ACX Crystal left a hole in the warship's hull measuring about 200 square feet. Flooding took out her radio room, a berthing compartment and an engineering space, severely degrading her capabilities. Seven crewmembers were killed in the berthing area and three more were injured, including the destroyer's commanding officer.
Fitzgerald's leadership and her watch team from the night of the collision have been relieved of duty. A preliminary investigation found that human error aboard both vessels was at least partly responsible for the deadly accident, and multiple inquiries by the Navy, the Coast Guard and the Fitzgerald's flag state continue.
Seventh Fleet announced Wednesday that about 85 percent of Fitzgerald's crew will be transferred off of the damaged vessel before her trip across the Pacific. Most of her sailors will have the option to seek reassignment in Japan or to transfer into other theaters, depending on berth availability and the Navy's needs.