DNV GL Appoints New Maritime CEO
DNV GL Group has appointed Tor Svensen as Group Executive Vice President with Knut Ørbeck-Nilssen succeeding him as Chief Executive Officer of its Maritime business area. Both will report to the incoming Group President & CEO Remi Eriksen, starting August 1, 2015.

Ørbeck-Nilssen has served as COO and Senior Vice President of DNV GL's Maritime business area since 2013 . He will now take on the new role as CEO and continue to operate out of the maritime headquarter in Hamburg, Germany.
"As a result of the merger between DNV and GL, we are now positioned to provide an enhanced set of benefits for our maritime customers. I look forward to lead our Maritime business and to ensure we remain the world's leading classification society. I would like to express my sincere thanks and appreciation to Tor E. Svensen for his excellent contribution. Also, I look forward to his continued support and engagement with maritime customers," says Ørbeck-Nilssen.
Tor Svensen has been the CEO and President of DNV GL - Maritime since 2003. In his new role as Group EVP he will support the Group President & CEO Remi Eriksen with particular focus on developing customer relationships and strategic projects for the DNV GL Group.
"Having worked closely with Knut the past two years in leading our Maritime business area, I am confident that he has the technical insight, management skills and not least the support from his colleagues necessary to lead the Maritime organization. I look forward to continue supporting him and our key customers in my new role," says Svensen.
Group President and CEO of DNV GL Henrik O. Madsen, concludes: "I am pleased that Tor and Knut have accepted these key positions. I know them both as highly skilled leaders who are well recognised within the company, as well as among customers and authorities."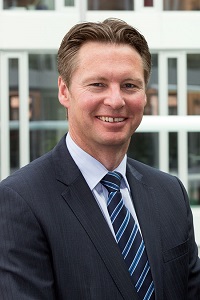 About Knut Ørbeck-Nilssen
Ørbeck-Nilssen has served as COO and Senior Vice President of DNV GL's Maritime business area working out of Hamburg, Germany, since 2013. From 2010 to 2013, he was Chief Operating Officer of Division Norway, Finland & Russia for DNV's maritime and oil and gas business. He has had several leading positions in the company since 1998. He started as an approval engineer in Oslo and as a surveyor for DNV in Japan.
Ørbeck-Nilssen holds a Bachelor of Engineering degree from Heriot-Watt University where he was awarded a First Class Honour's Degree in Civil Engineering in 1990. He also has an undergraduate degree from Oslo Polytechnic in Civil Engineering from 1987. Ørbeck-Nilssen began his career in DNV in Oslo in 1990 as a structural engineer. His experience includes a variety of technical disciplines, project management and different management positions.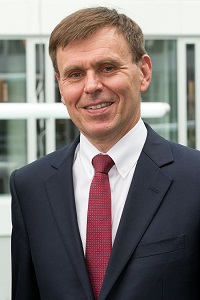 About Tor E. Svensen
Svensen is currently CEO of DNV GL Maritime. Prior to this, he was the President of DNV Maritime, Oil and Gas. Svensen joined DNV in 1993 as Head of Section for Environmental Loads. In 1996 he became a Regional Manager, based in Singapore and responsible for all DNV activities in South East Asia. In 2000 he was appointed Technical Director and over the period 2003 to 2010 was Chief Operating Officer of DNV Maritime with responsibility for Classification and all other DNV maritime activities worldwide.
From 2010 to 2012 he was President and Deputy CEO for the group from 2006 to2012. From April 2012, following the re-organization of DNV into three separate operational companies, he became President of DNV Maritime and Oil & Gas. In the period 2007-2008, he was also Chairman of IACS, the International Association of Classification Societies.
Prior to coming to DNV he worked at BSRA/BMT from 1983 to 1987 and from 1987 to 1989 for MacGregor Navire, UK. In 1989, he joined The Norwegian Maritime Research Institute as Head of the Ship Division with responsibility for the ship model testing and design development work.
Tor Svensen graduated from the University of Newcastle upon Tyne in 1978 with a degree in Naval Architecture and Shipbuilding, subsequently receiving a Ph.D. from the same university in 1983.