Photos: Destroyer Intercepts Weapons Shipment off Yemen
Early this week, an American guided-missile destroyer intercepted a small skiff carrying 1,000 AK-47 assault rifles off the coast of Yemen.
On Monday, the destroyer USS Jason Dunham encountered a dhow transferring covered packages to a skiff in the Gulf of Aden, which lies between Yemen and Somalia. The following day, a team from the Dunham boarded the skiff in international waters and determined that it was stateless. Upon a search, the team found more than 1,000 AK-47s on board.
The skiff's engines were inoperable, so the occupants were in distress. The Dunham's crew rescued them and brought them on board for transfer to the Yemeni Coast Guard, which is an element of the Saudi-backed national government of Yemen.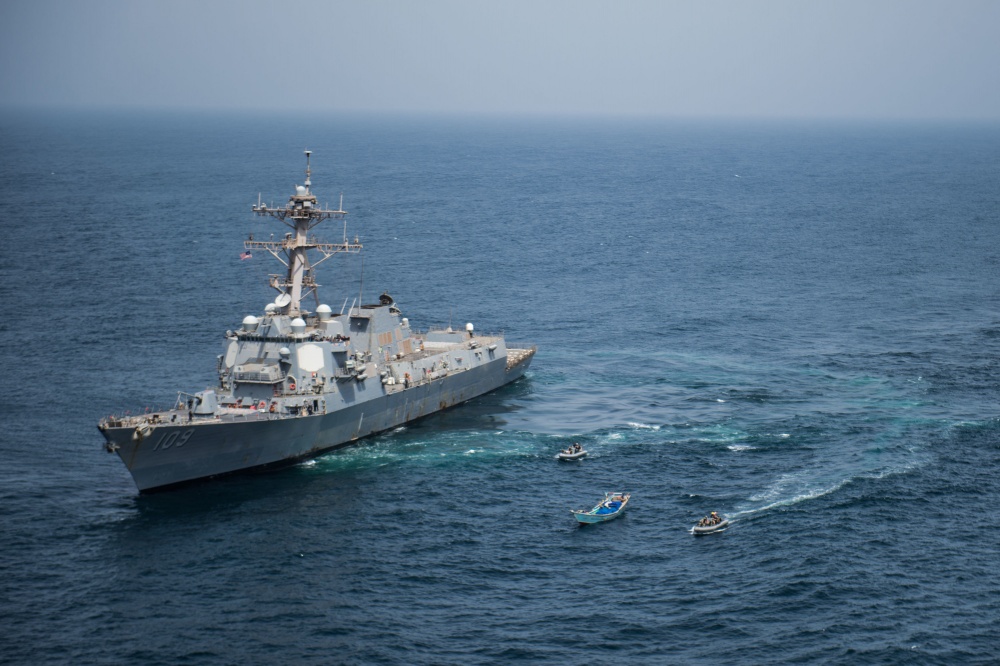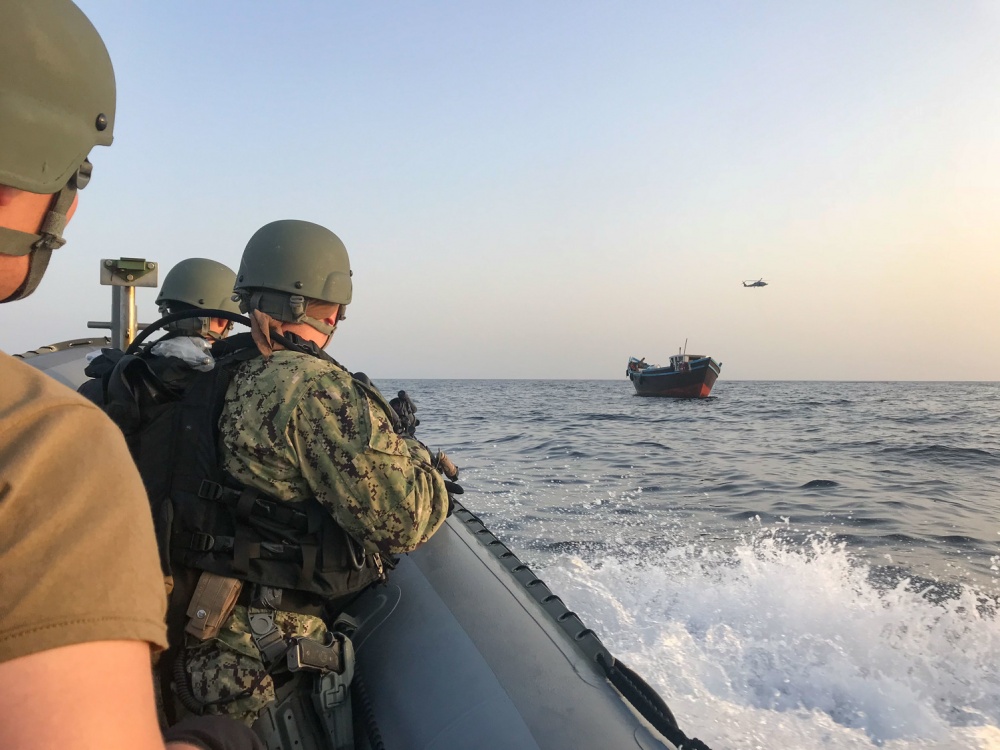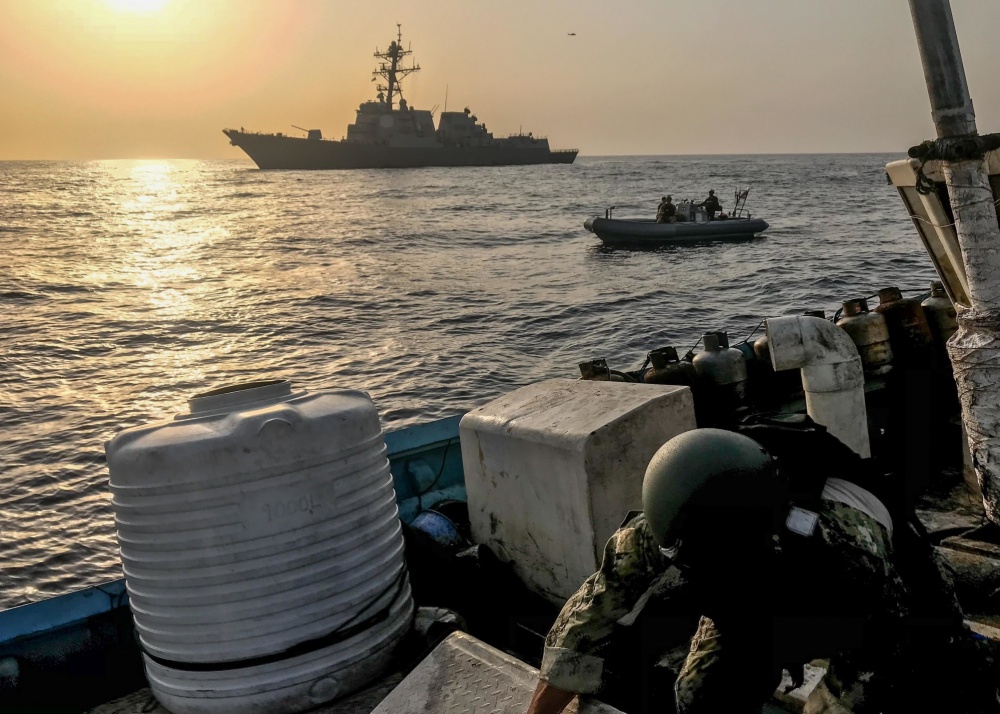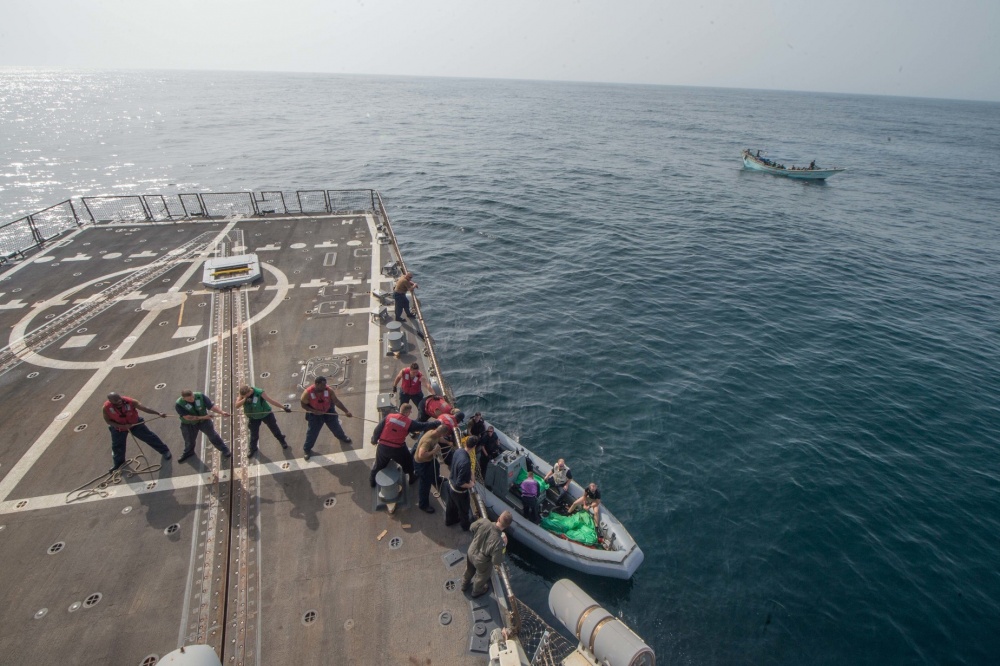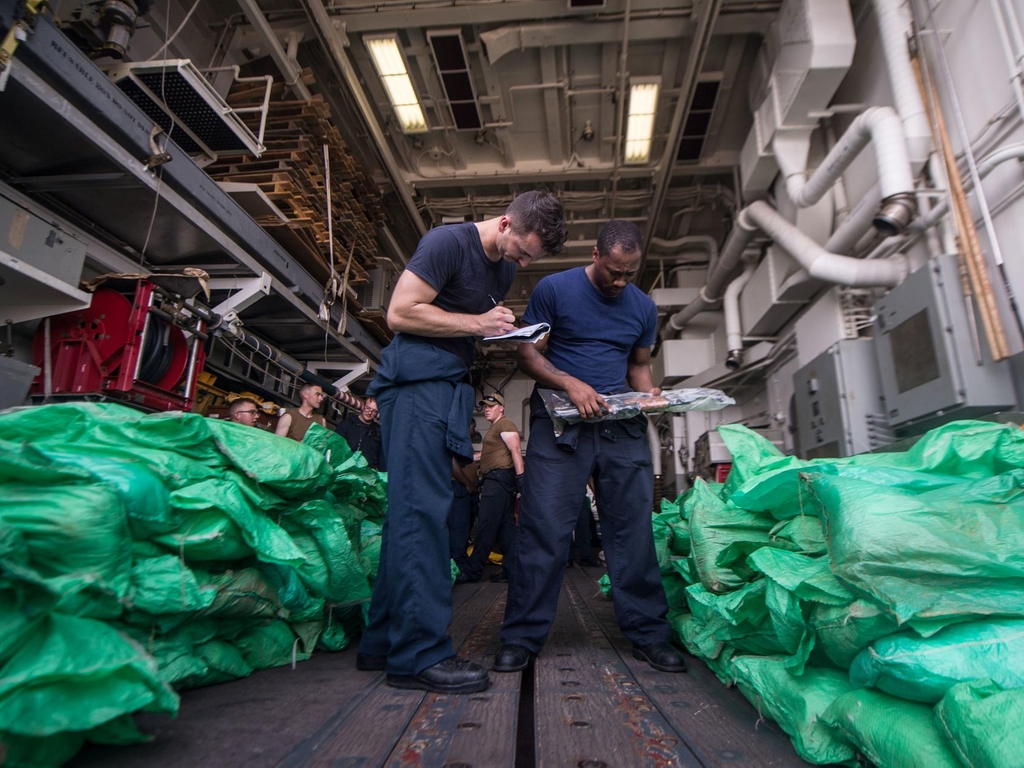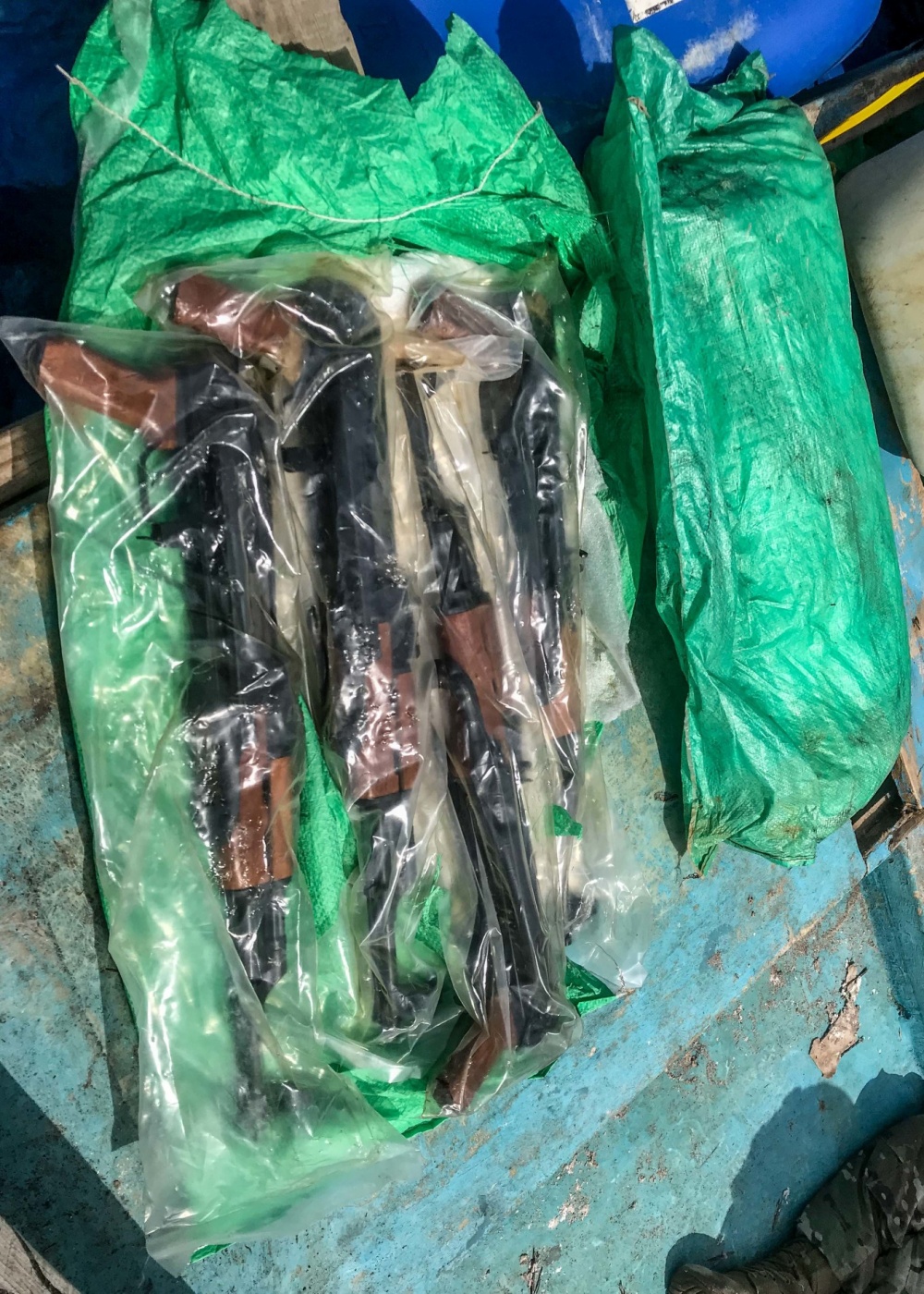 "Our ship routinely conducts maritime security operations with our highly-trained VBSS team incorporating both on and off ship intelligence assets to help locate vessels," said Cmdr. John Hamilton, Dunham's commanding officer. "Ensuring the free flow of commerce for legitimate traffic and securing the sea lanes of communication continue to be paramount to the U.S. Navy and its regional partners and allies, and I am proud of Jason Dunham's Sailors for accomplishing the mission."
Military intelligence is assessing the shipment to determine its origin and intended destination.
Previous boardings of dhows in the Gulf of Aden and the Arabian Sea have uncovered weapons shipments that likely originated in Iran and were intended for Yemen's anti-government Houthi rebel alliance, according to Western intelligence analysts. In early 2016, the USS Sirocco intercepted a stateless vessel in the Arabian Sea and confiscated 1,500 AK-47s, 200 RPG launchers and 21 heavy machine guns. Military intelligence assessed that the shipment came from Iran. As that vessel was interdicted in international waters and was not in distress, the Sirocco's crew did not have jurisdiction to intervene or make an arrest. The dhow and her crew were allowed to depart following the confiscation of the cargo.